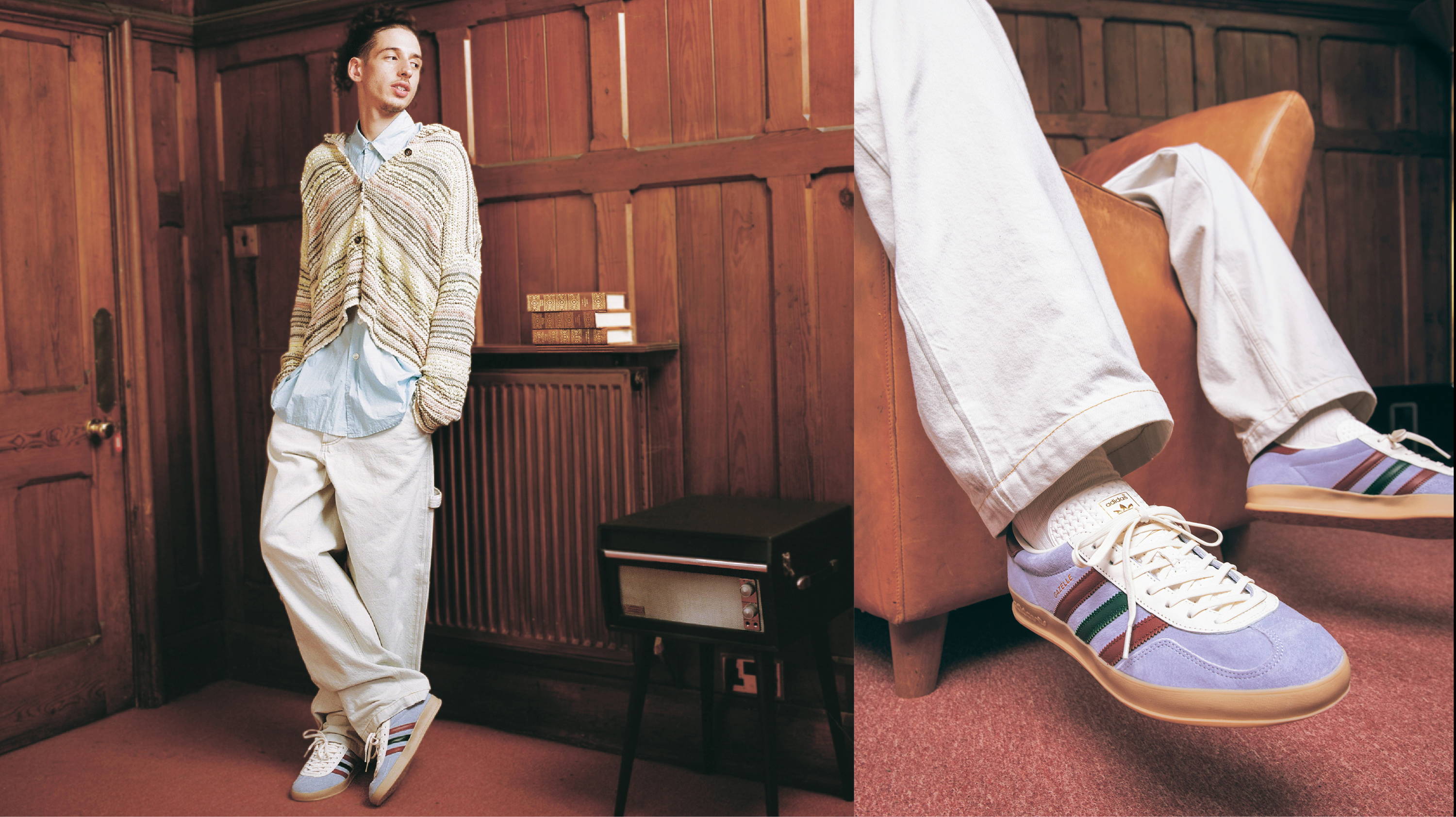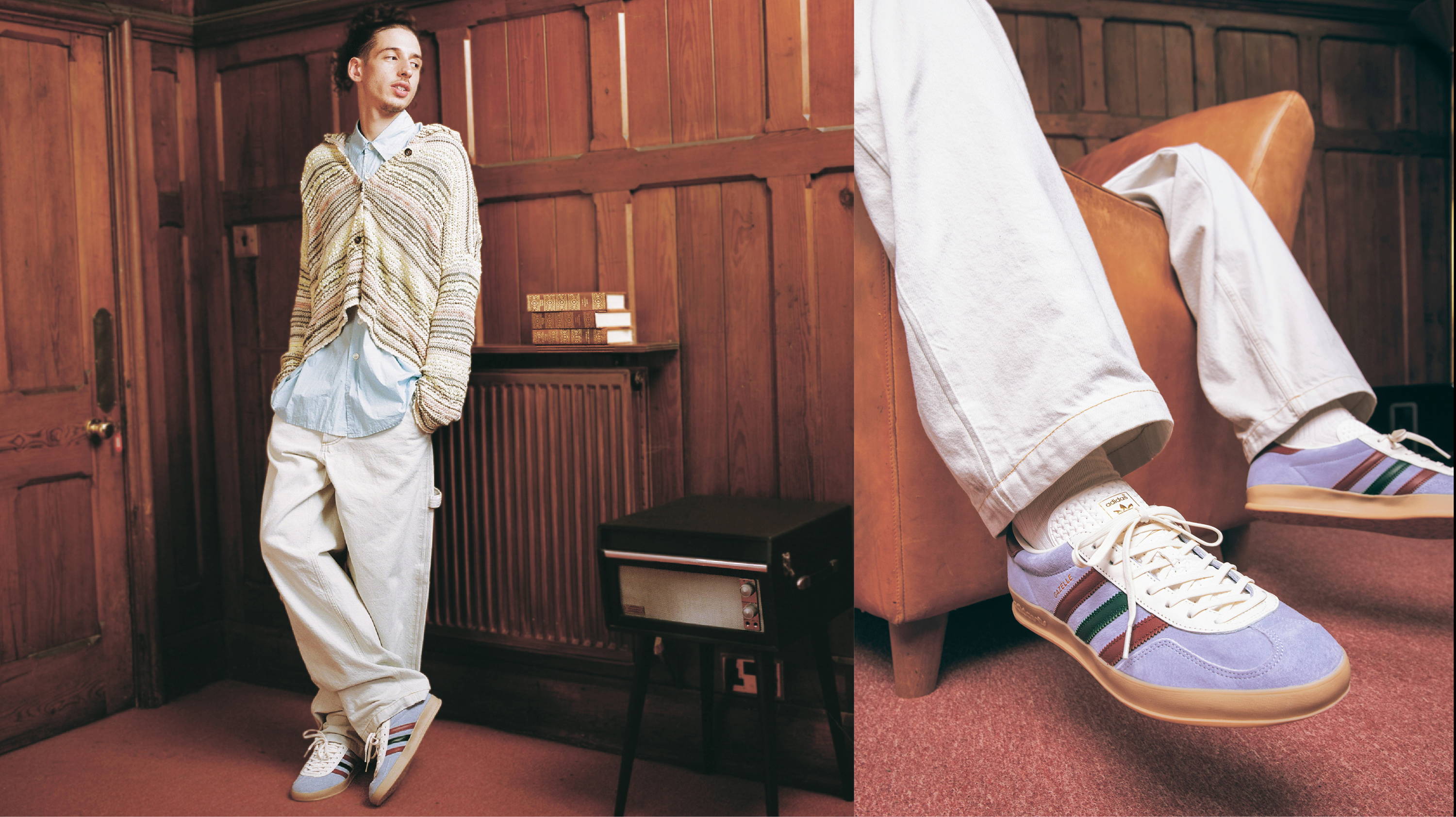 Slam Jam recreates brit-core with adidas Gazelle Indoor
Slam Jam connects with the London-based photographer Louis Bever to portray the iconic Gazelle Indoor through multiple spaces and it just always works.
Louis Bever's practice revolves around the indissoluble connection between people and their surroundings. We are transported to somewhere oddly familiar whenever he shoots and this time it's romantic English suburbs, where he clearly is in his own element. The Gazelle Indoor has a deep-rooted history with England, here's a bunch of reasons why. If we were to think in pop culture's terms one can never forget 90's Kate Moss and brit pop's acts Oasis and Blur wearing them.
Or Mick Jaggers and Keith Richards sporting them in the 70s.The key to its iconicity is to be found in the working-with-what-you've-got mentality that enabled legions of young lads to adopt the shoe as a favorite from the 80s' onwards. Allegedly there was a rising interest in the early hip-hop scene globally and it resonated throughout the kids' closets when they could not find the stuff they saw Americans wearing.They created this new hybrid look with the Gazelle Indoor in it, taking inspiration from the U.S but keeping it casually British.
Through vintage shirts, what looks like thrown-together pajamas, striped sweaters and ankle-high pastel socks, we raided these very closets and messed with them. Outside is gray and rainy, inside is warm and you've got endless couches and velvety curtains to linger around.
It would probably be your September anyway, prepare for it and shop Gazelle Indoor via our website.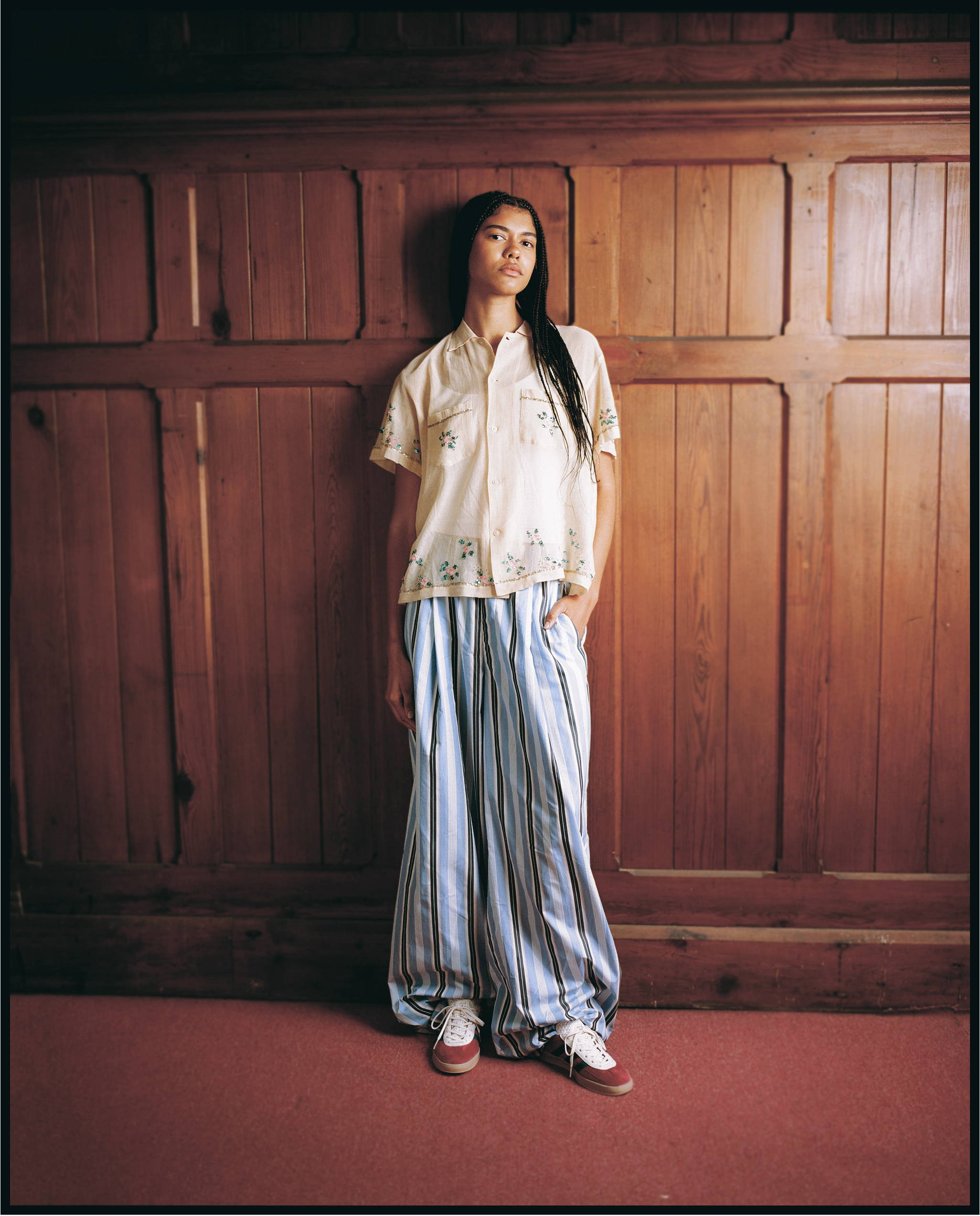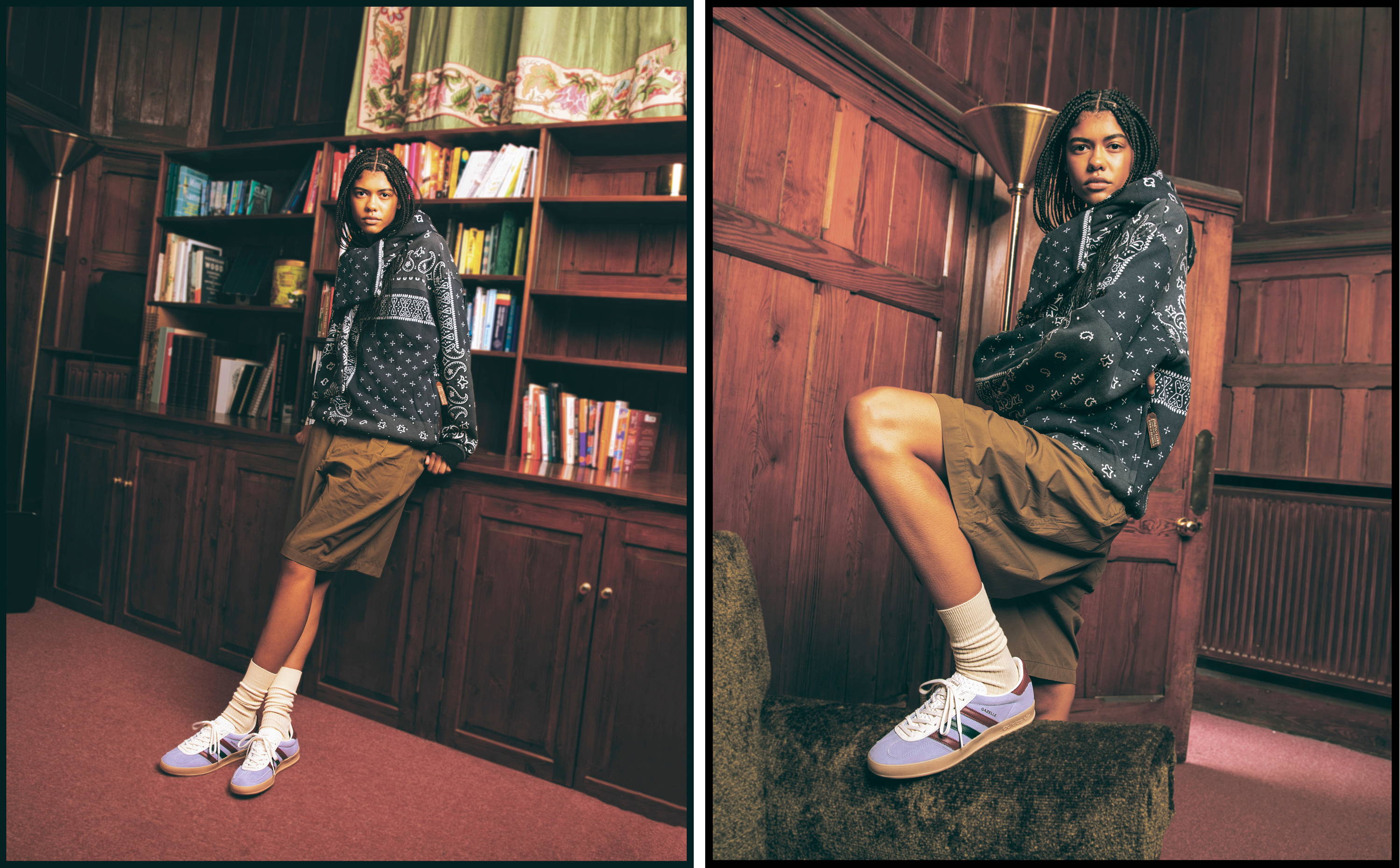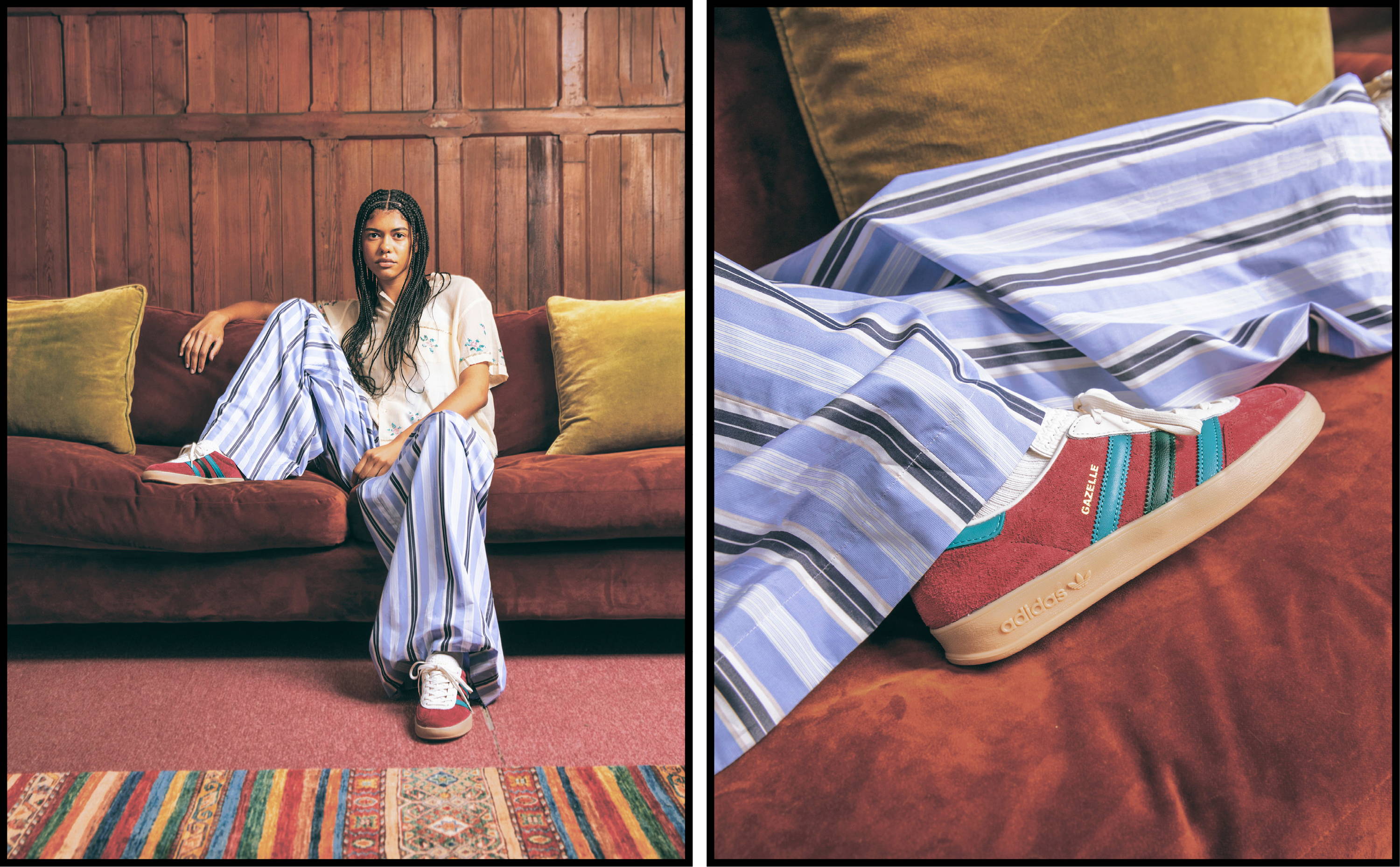 Product preview only for Shogun App.
Gazelle Indoor Sneakers Blue Dawn / Collegiate Burgundy
adidas
Gazelle Indoor Sneakers Collegiate Burgundy / Arctic Fusion
adidas
This block will be excluded from: