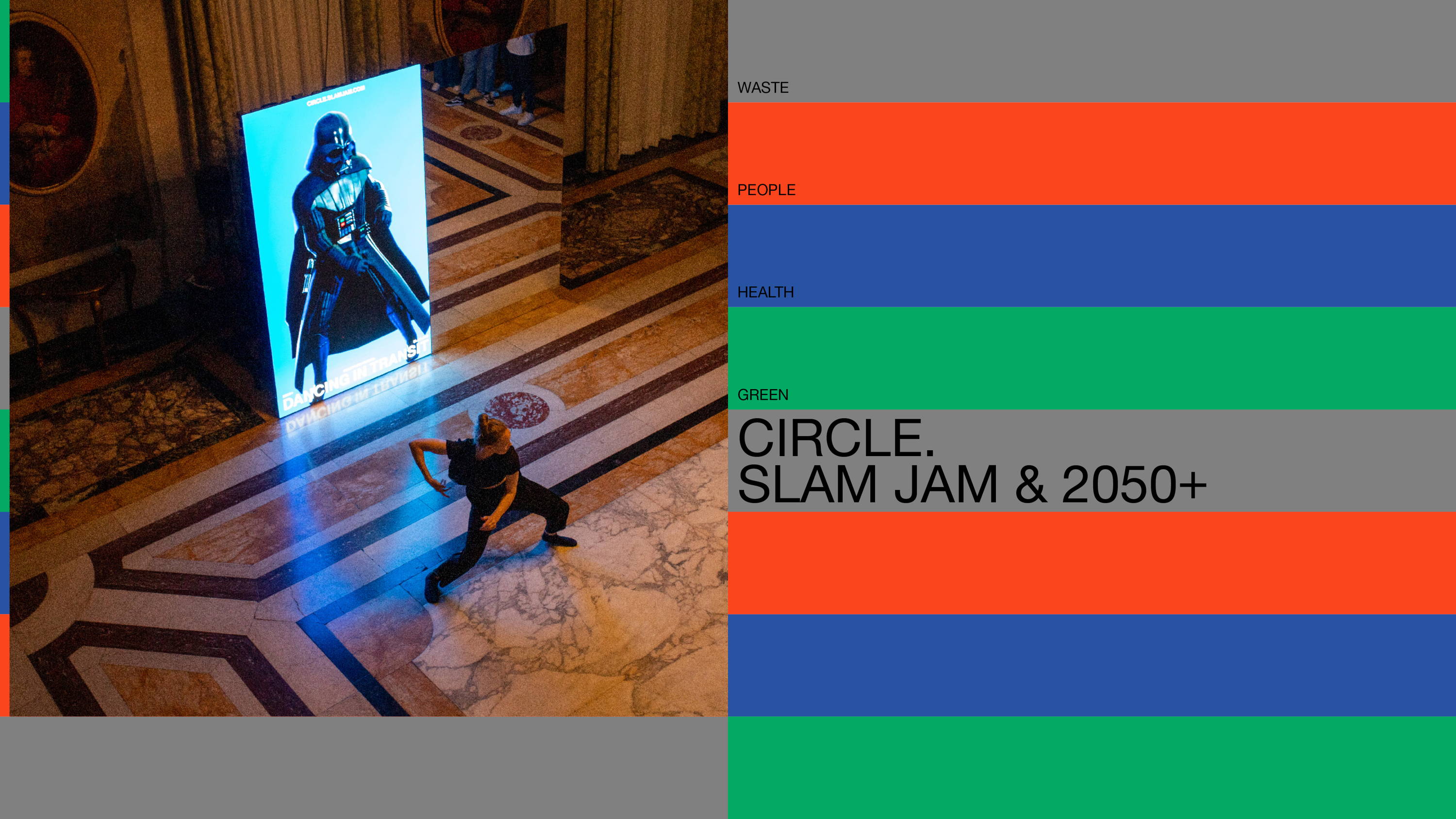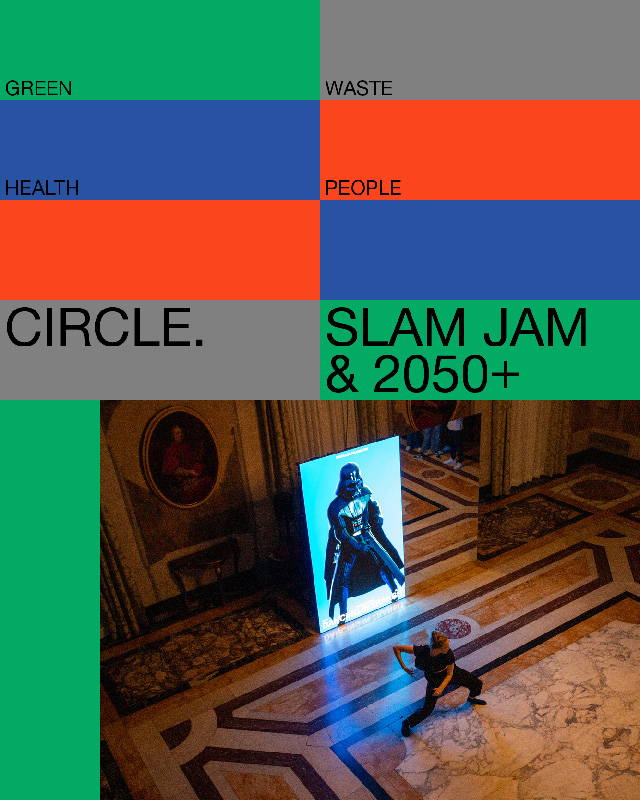 CIRCLE: DANCING IN TRANSIT 2
The digital think-tank CIRCLE (www.circle.slamjam.com) took part in the latest edition of Smart Life Festival – Umanesimo 5.0 (www.smartlifefestival.it) with DANCING IN TRANSIT 2, the fourth chapter of a cycle of public program focused on the relationship between bodies and movement in urban contexts. The event was curated by the interdisciplinary agency 2050, together with Slam Jam.
DANCING IN TRANSIT 2 explored the relationship between dance in the physical world and dance in the digital world. What happens when a dancing body - a body that uses movement as a mode of expression and communication - is not a physical body, but a digital one? What is lost (or what is gained) in the transition from one dimension to another?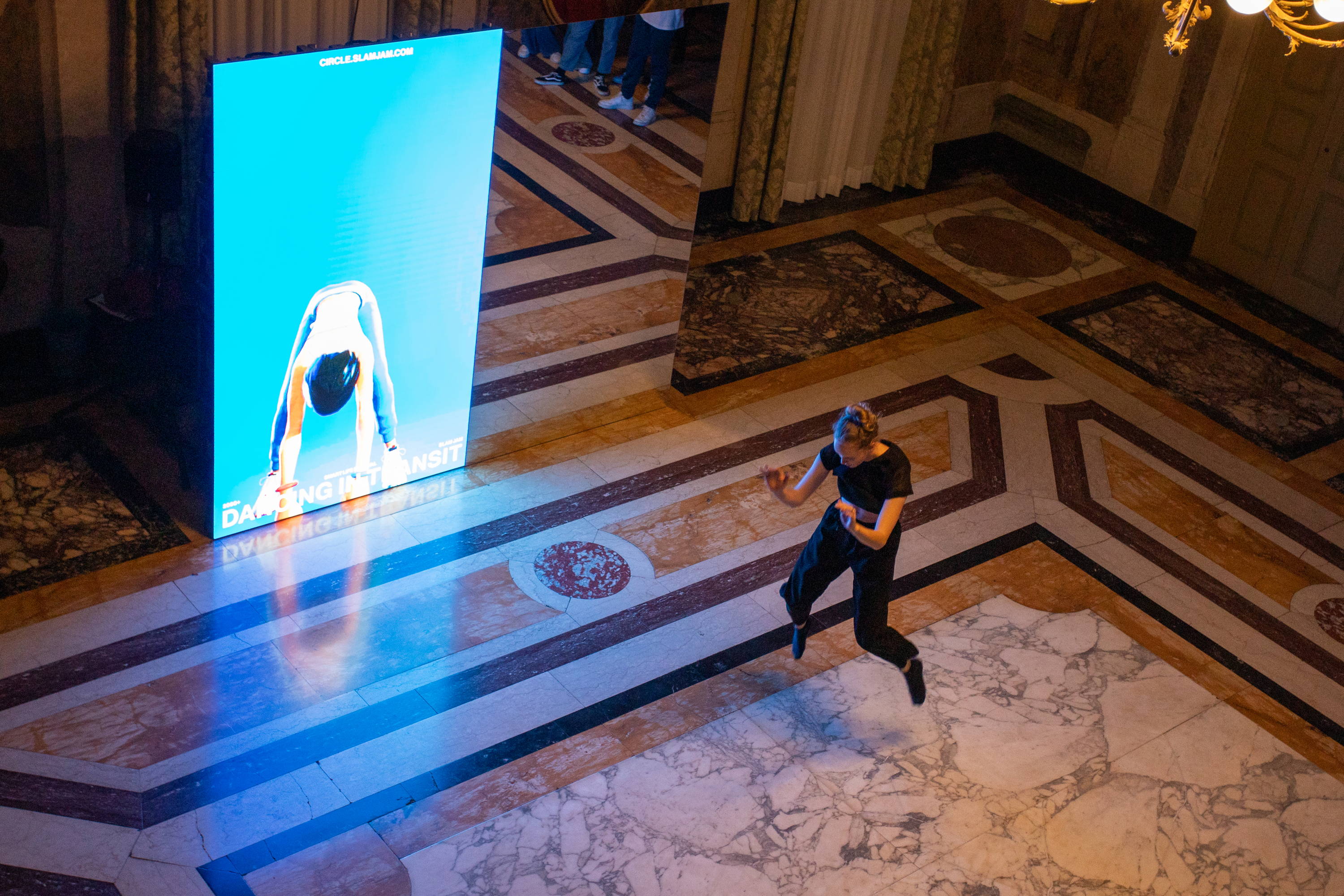 The public program featured an interactive video-installation, conceived and designed by 2050+, with a collage of the most iconic "emotes" (i.e. dance animations) interpreted by the characters of Fortnite, the video game produced by Epic Games.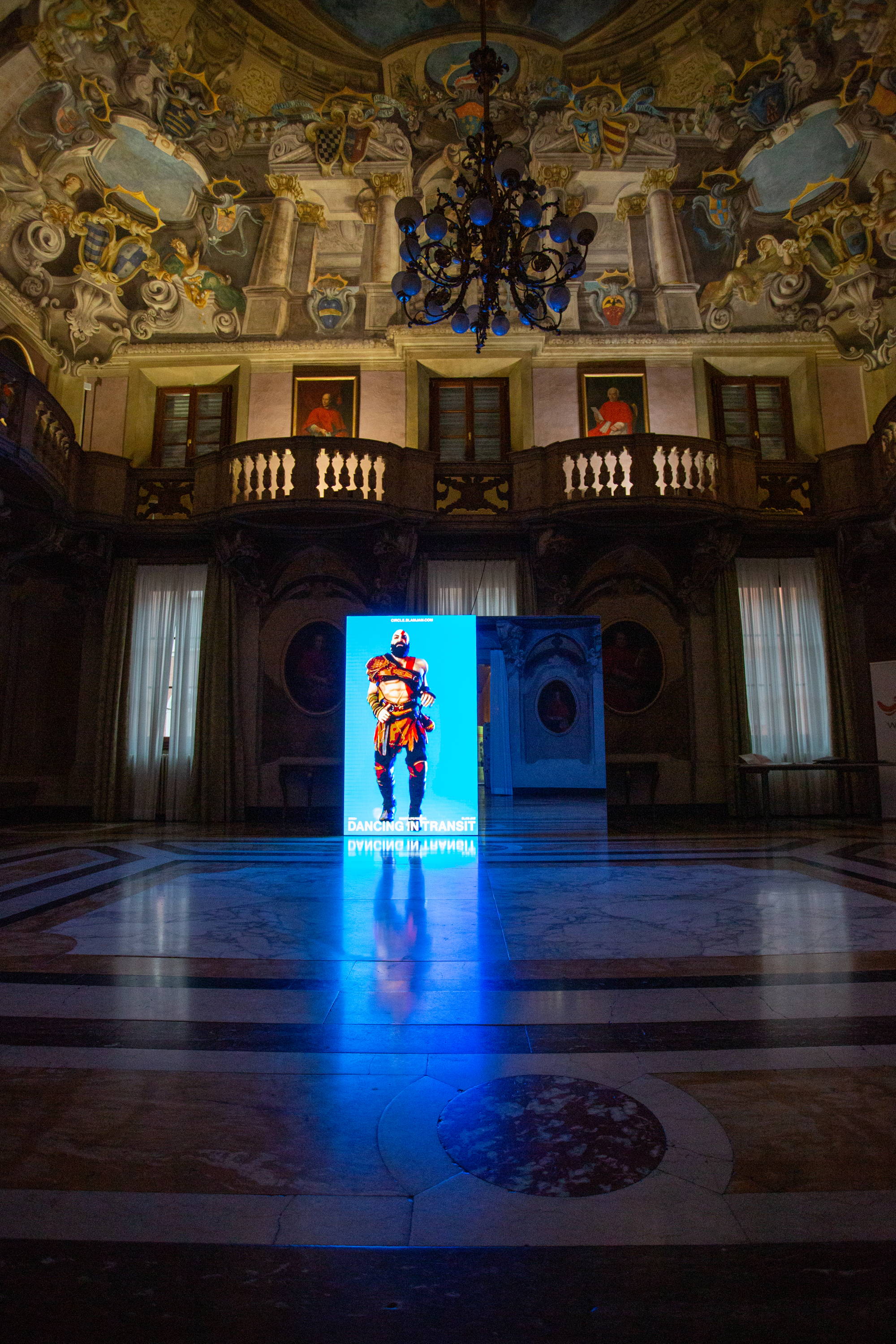 The interactive installation was open to visitors in the suggestive Sala Cardinali in the San Carlo College Foundation in Modena, from 29.09 to 02.10. On the evening of 30.09, dancer, choreographer, teacher and digital artist Yasmin Schönmann (www.yasminschonmann.com) activated the installation by interacting and responding to the digital movements of the Fortnite avatars.