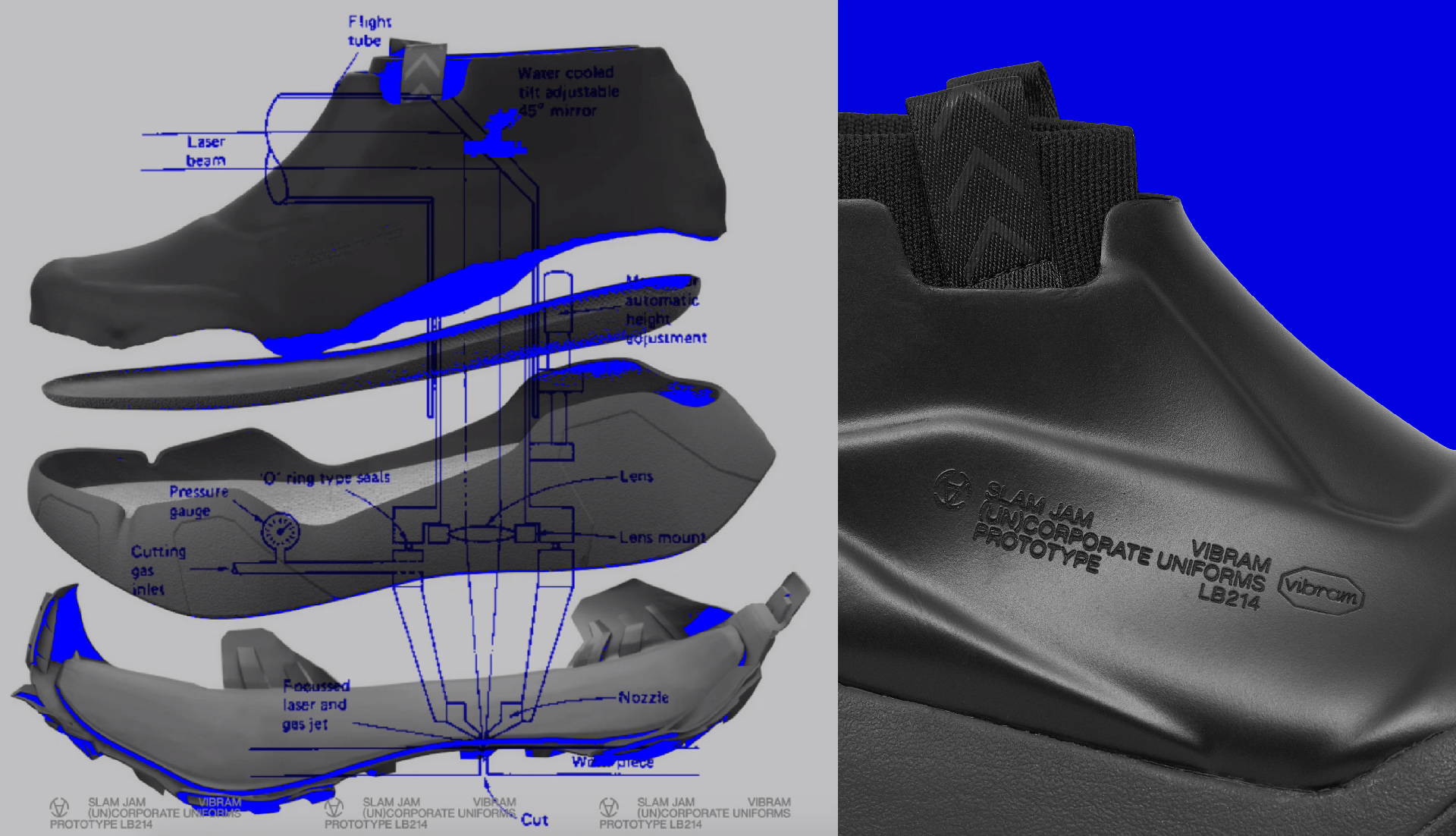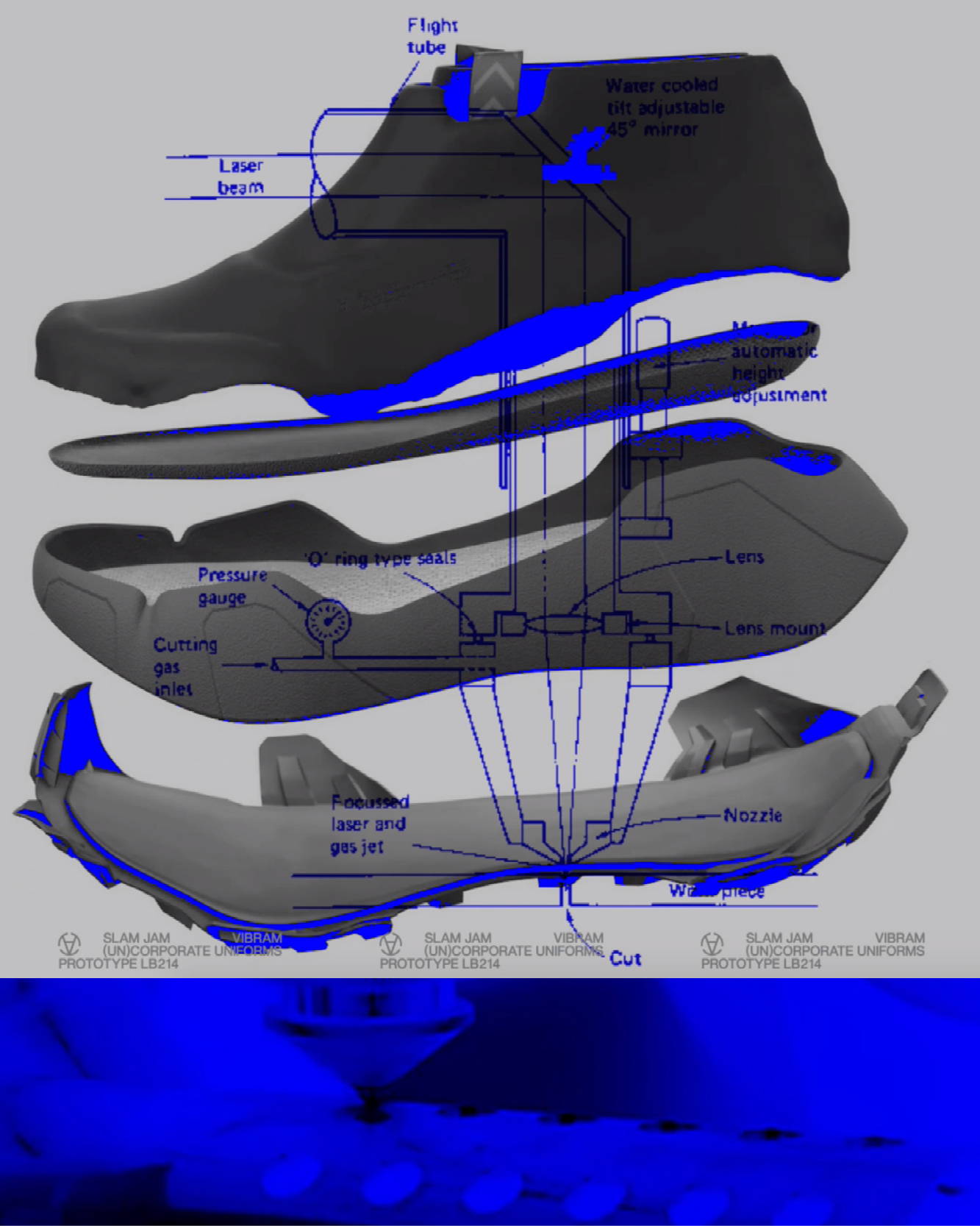 FIVE WILL GET YOU TEN:
SLAM JAM X VIBRAM®
Sharing a knack fueled by the relentless quest to weave together fashion, design and innovation, iconic powerhouse Slam Jam and footwear ace Vibram hit off their first collaboration to deliver the LB214, a post sneaker fashioned by an up-and-coming production process expanding the companies' technological and design scopes.
Halve the procedure, double the quality: pushing Vibram's know-how and developments further, LB214's concept is to cut its production processes down to just five steps from sole to upper while boosting premium quality standards and attentiveness to detail.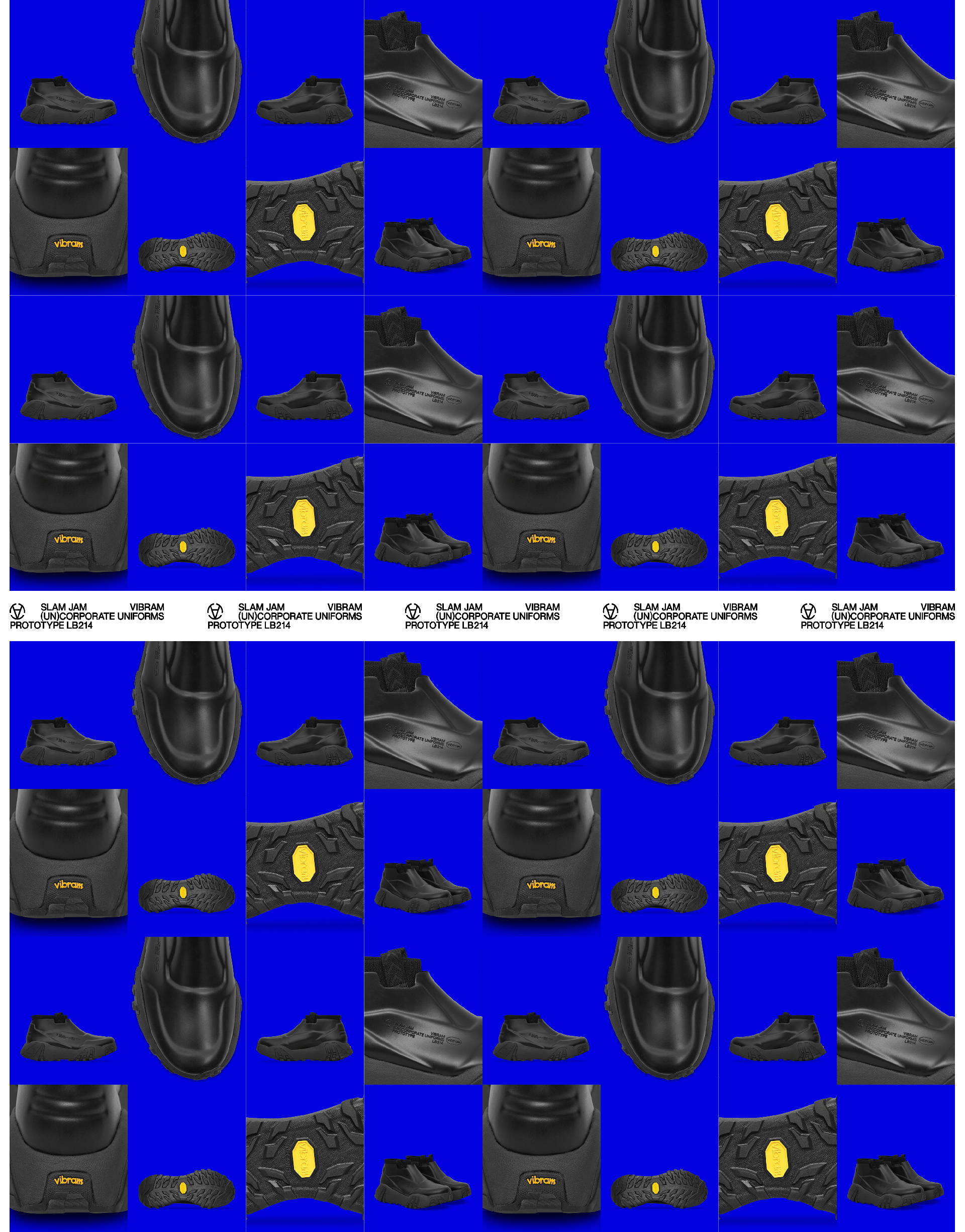 Vibram's LB214 hybrid shoe is manufactured thermoforming the innovative and highly durable Vibram StratX rubber cast as a single sheet on a 3D last, obtaining a one-piece upper that is altogether sturdy, waterproof and supple.
LB214's shoes feature a lug sole combining two leading-edge Vibram technologies: Vibram Litebase, drastically decreasing rubber sole's weight and thickness without compromising its performance, and Vibram Megagrip's long-lasting rubber compound, providing outstanding grip and traction on dry and wet terrains alike.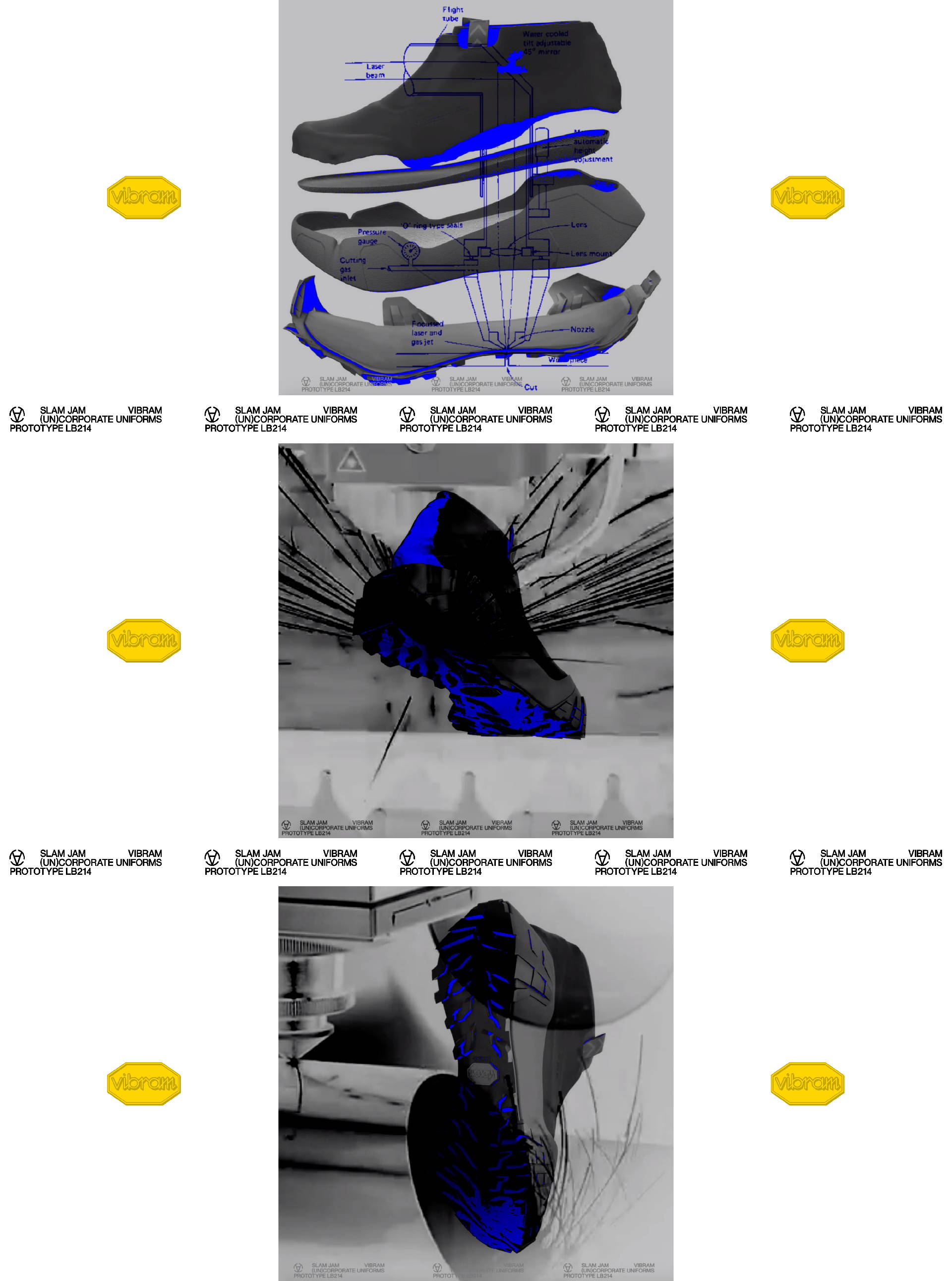 Product preview only for Shogun App.
Vibram Post Sneakers Black
Slam Jam
This block will be excluded from: