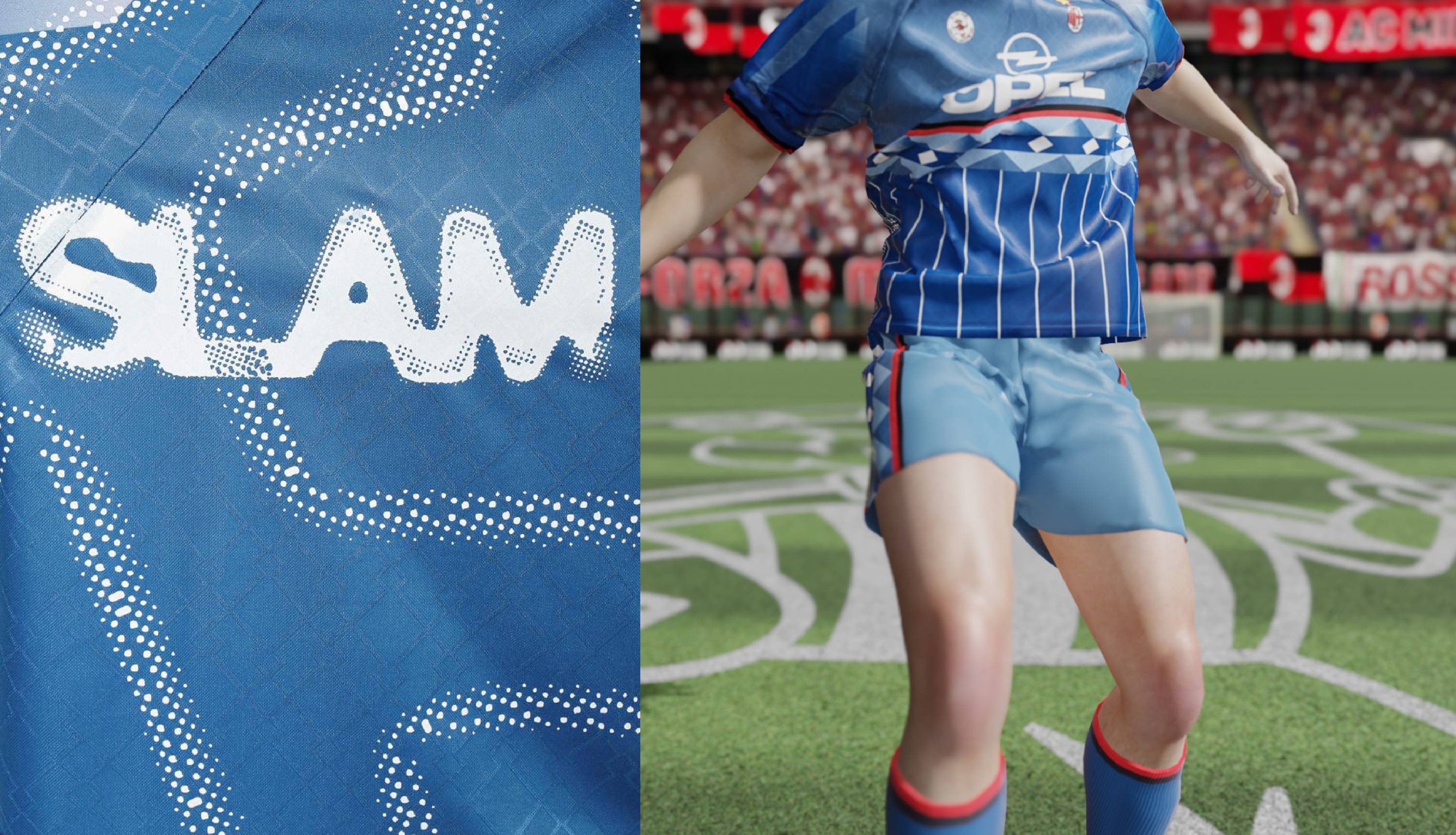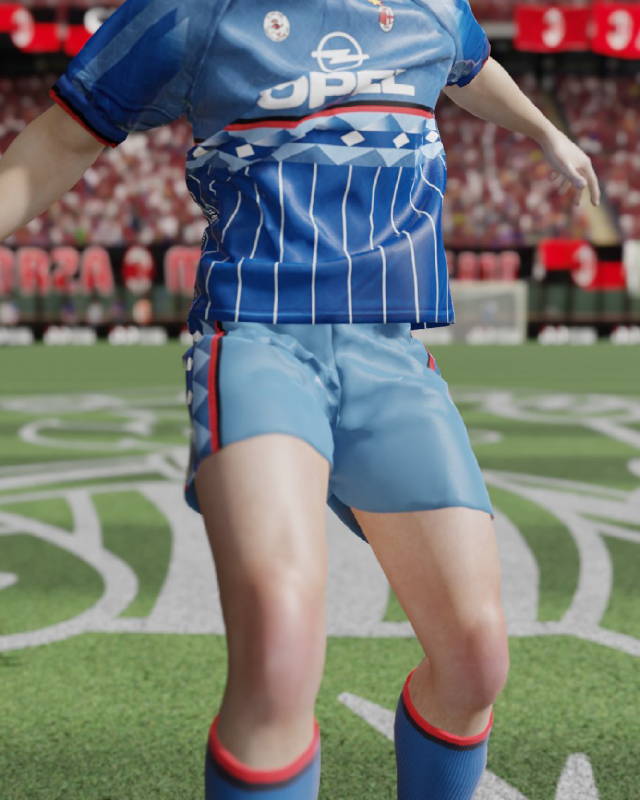 SLAM JAM AND AC MILAN REWORK THE ICONIC 95/96 'HIDDEN JERSEY' TO CELEBRATE FOOTBALL CULTURE
Unhiding the hidden jersey of 1995/96 AC Milan in championship winning year 2022.

Approaching the summer of 1995, Liberian striker George Weah and USA'94 World Cup finalist and midfielder Demetrio Albertini scored against Standard Liège while wearing the now infamous blue jersey also known as the 'hidden jersey'.

A limited edition of Slam Jam iconic Milanese team fourth kit from almost two decades ago, to celebrate football culture and the solid passion for rossoneri of founder Luca Benini.

The jersey features a Slam Jam original all-over screenprint in the back, along with a re-invented rossoneri devil illustration recalling past legendary fandom moments.

With a limited run, the jersey will launch at Slam Jam pop-up store in Paris on 25 June at 11 am, during Paris Fashion Week, closing the most exciting season for the team in some years. The jersey will be also available on slamjam.com, and its doors in Milan and Headquarters in Ferrara.
The Slam Jam AC Milan 'Hidden Jersey' 2022 is another step forward in a process of real growth for AC Milan off the pitch, with the Club increasingly active with projects and important collaborations in the world of fashion.