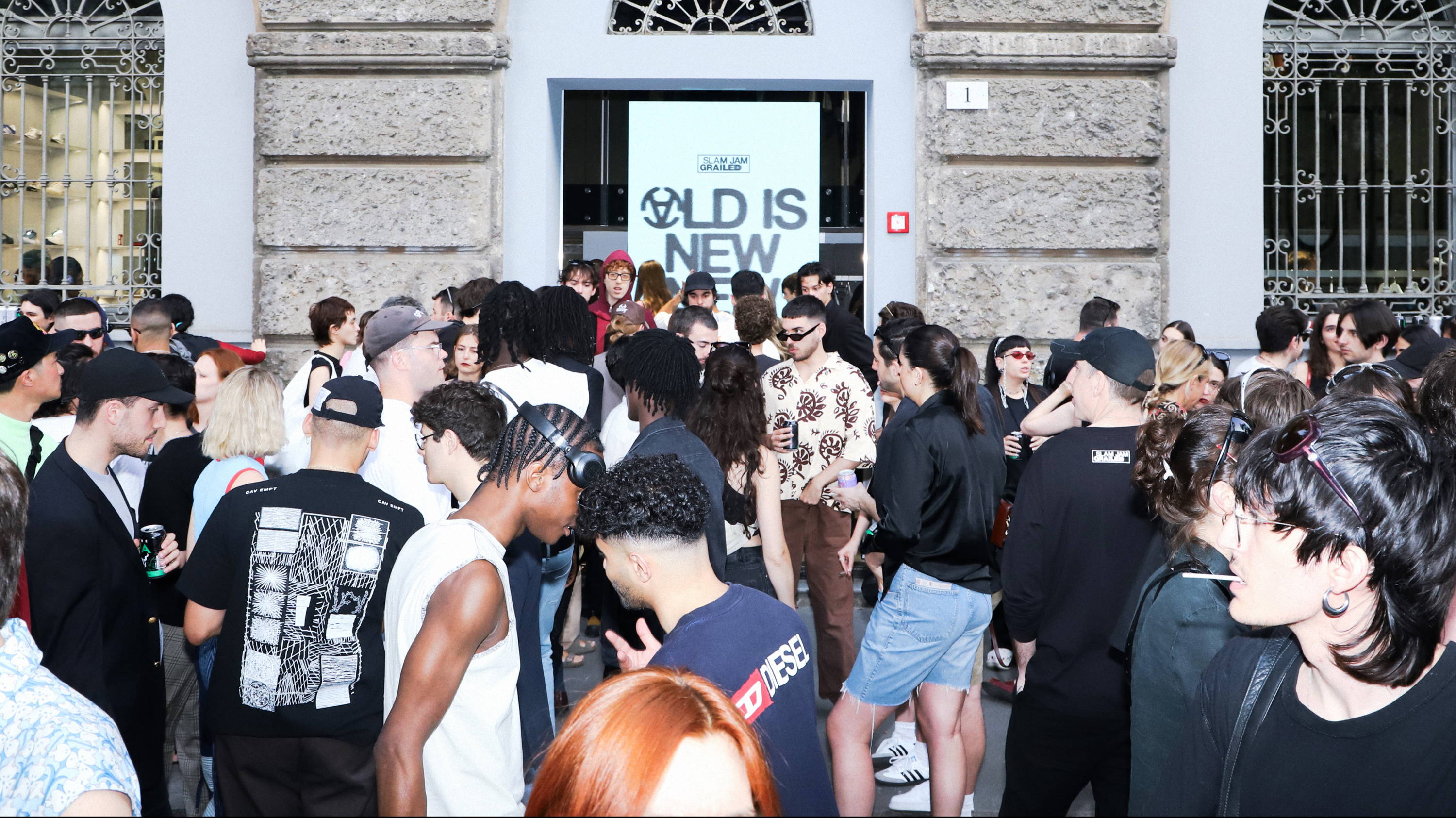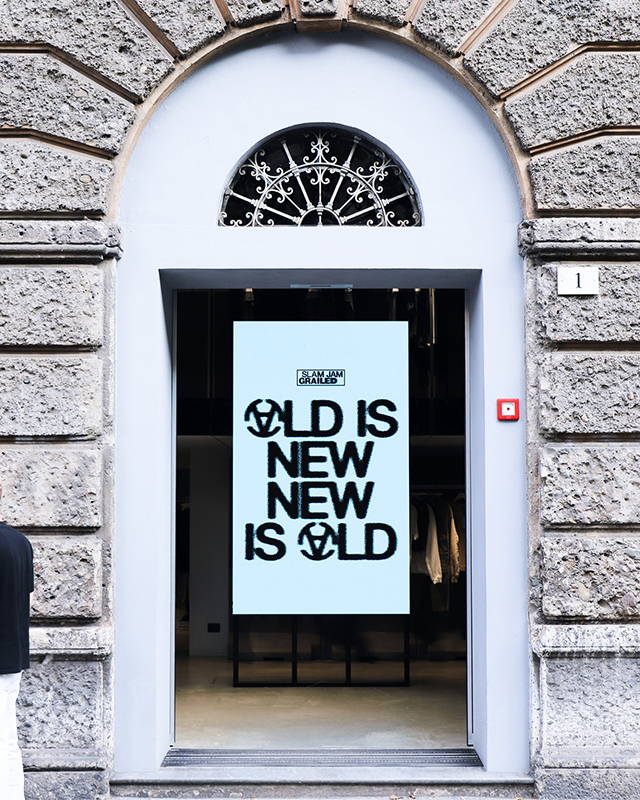 OLD IS NEW. NEW IS OLD. PAST, PRESENT AND FUTURE DIALOGUE IN YOUR CLOSET.
Slam Jam partners once again with Grailed on the occasion of June's MFW and PFW 2023.
Grailed was founded in 2013 and is now the leading community-driven marketplace for rare luxury, streetwear and vintage fashion. Built for enthusiasts, by enthusiasts, collectors worldwide found the perfect common ground to connect since.
We first had the chance to collaborate during fashion week last year in June, in our pop-up store at 7 Rue de Paradis in Paris. Grailed flew in Ali Azizi, one of their community's top sellers, and he filled our place with 100 hand-curated pieces, in addition to pieces from Slam Jam's own archive. The overall selection had its holy grails, ranging from Undercover to Chrome Hearts.
The intent behind our collaboration was to shed light on the relationship between old and new, with a focus on curatorial practices- from personal endeavors to business. This time said intent will materialize in our first co-branded products, which will be launched just in time for Milan Fashion Week, and will then be brought to Paris.
The first event will make you land in our flagship store in Milan, on the 17th of June from 7pm onwards. A dedicated set up will welcome you with our new shirt and joint fanzine recalling the old is new, new is old claim. They will then be available in our stores in Milan, Ferrara and at slamjam.com.
During Paris Fashion Week we will be at an alleged neutral spot, only to re-shape it with a classical NYC vibe that brings together Slam Jam and Grailed cultural backgrounds. The take-over takes place at iconic Cafe Cherie. Nation (Year 0001) perform on June 20th at 8pm on and the invitation is open.
Our founder, Luca Benini, went to NYC in the 80s for the first time and it was of life-changing nature. It surely put the city on a personal map of interest, London-New York-Tokyo made their impression on these first trips. And such connections have been cultivated by Benini first and the Slam Jam team after.
Amongst the many encounters, is worth mentioning the one with the father of Chuck D, from Public Enemy. We still have a piece of paper in our ∀rchive with a message from him, that made it so Benini could go backstage at the Public Enemy concert once in Milan. Clearly, the two met for merch-related affairs. It was all about bringing back home pieces from a wider culture, so to feel a part of it no matter your location.
Personal expression through clothing is the red thread between Slam Jam and Grailed.
In our times you can access pieces from various times, at different locations.
We all are the only thing that brings them together.
No Time, No Space. Just taste.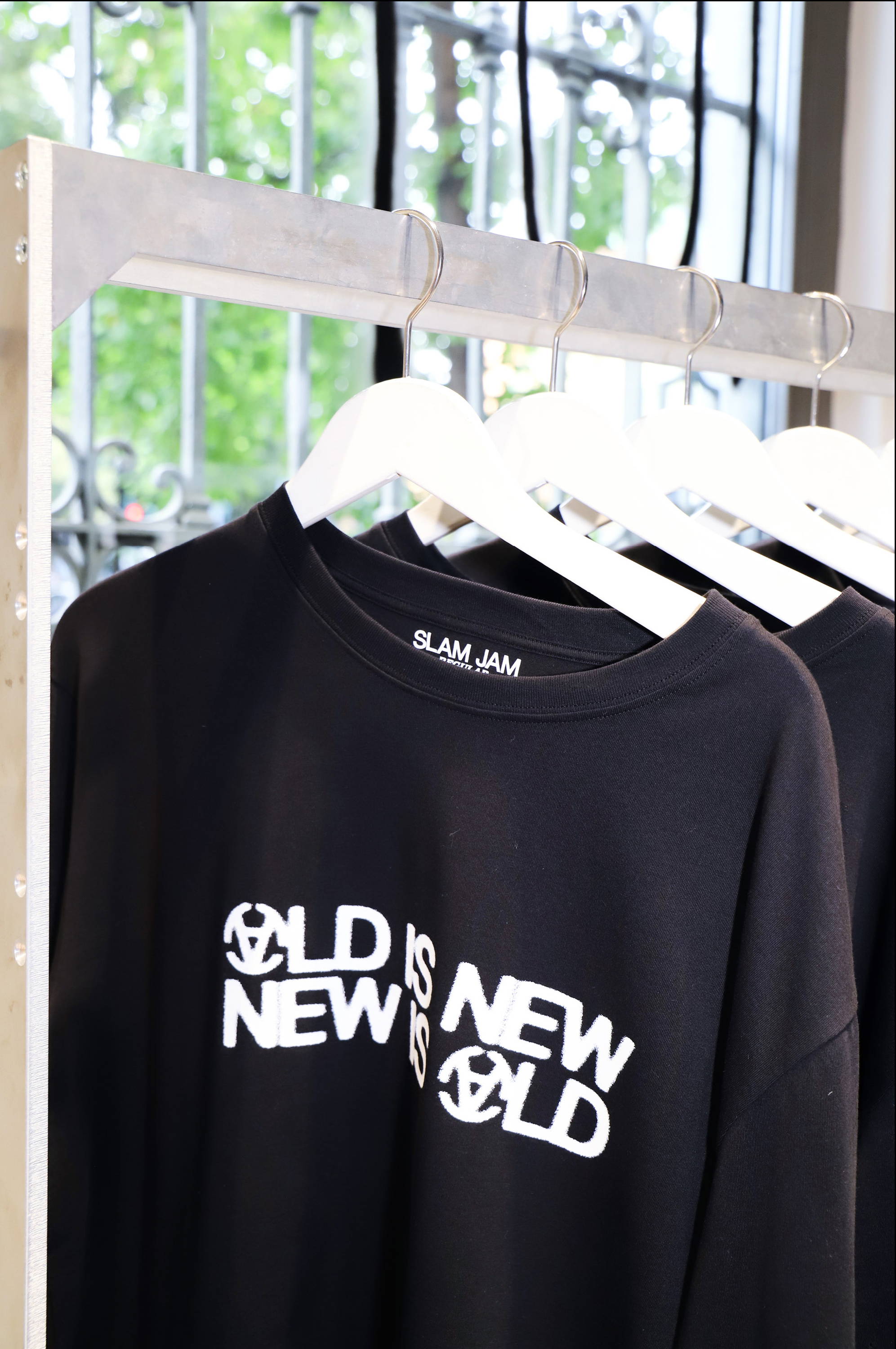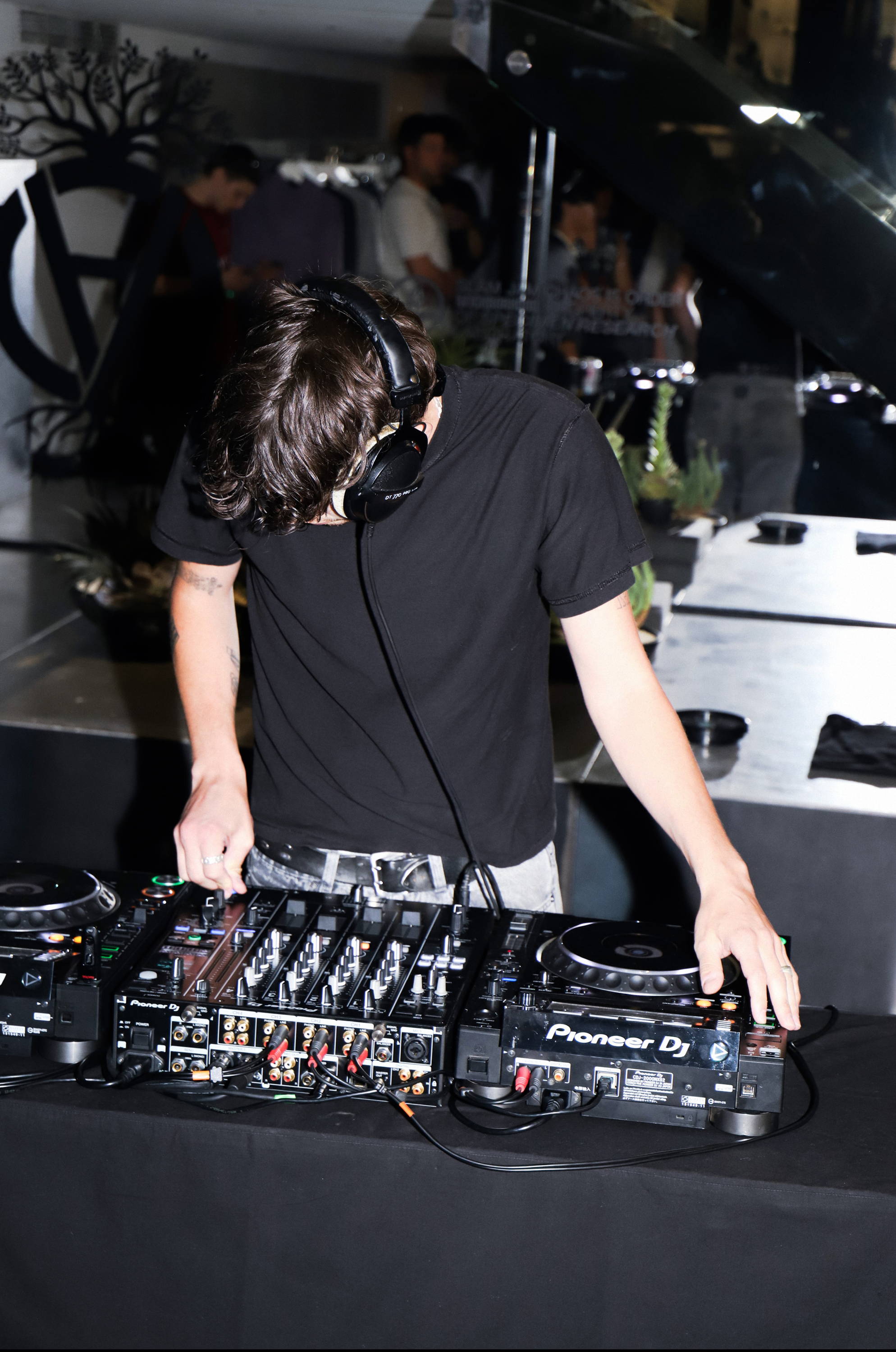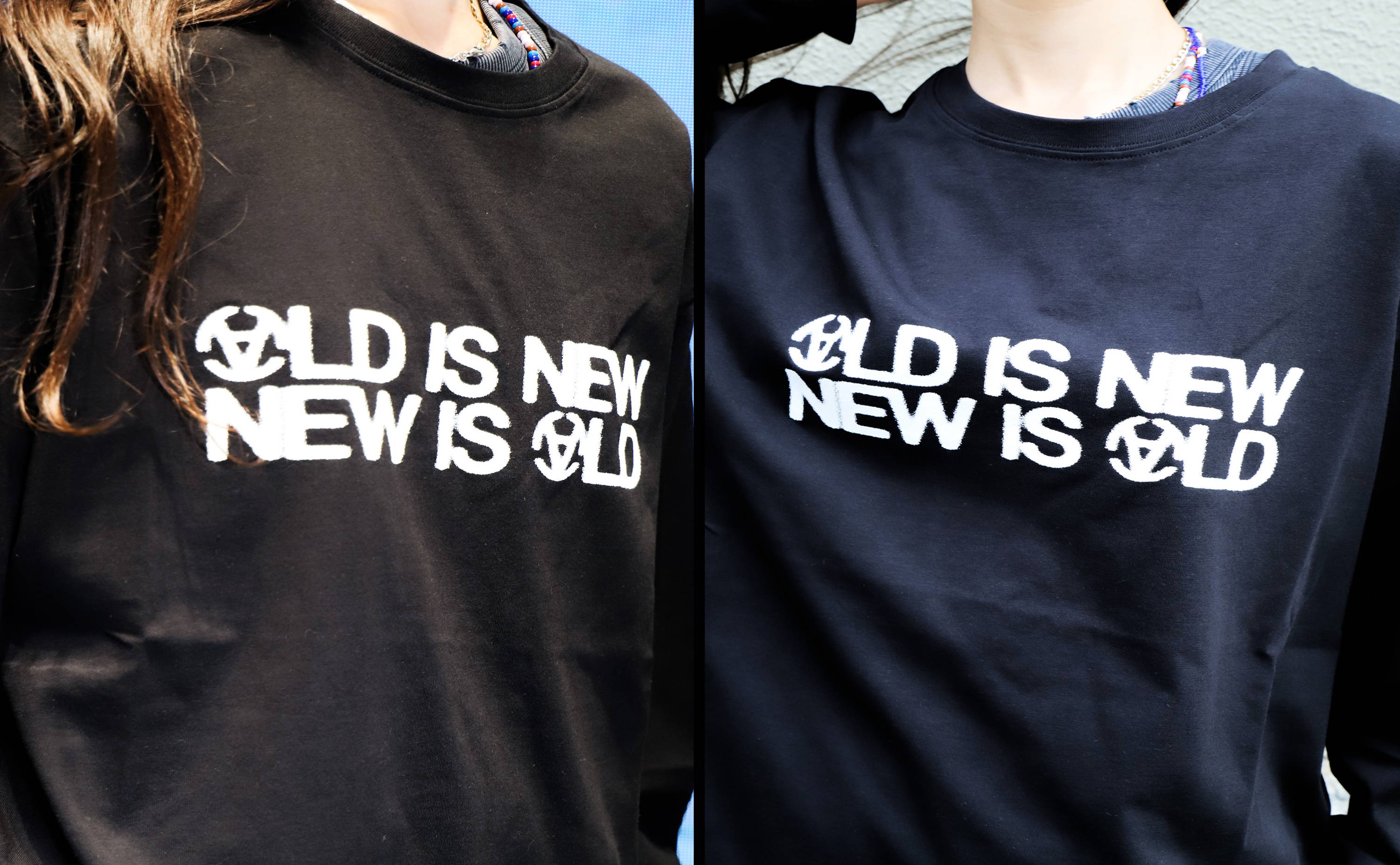 Product preview only for Shogun App.
Grailed Longsleeve T-Shirt Black
Slam Jam
This block will be excluded from: