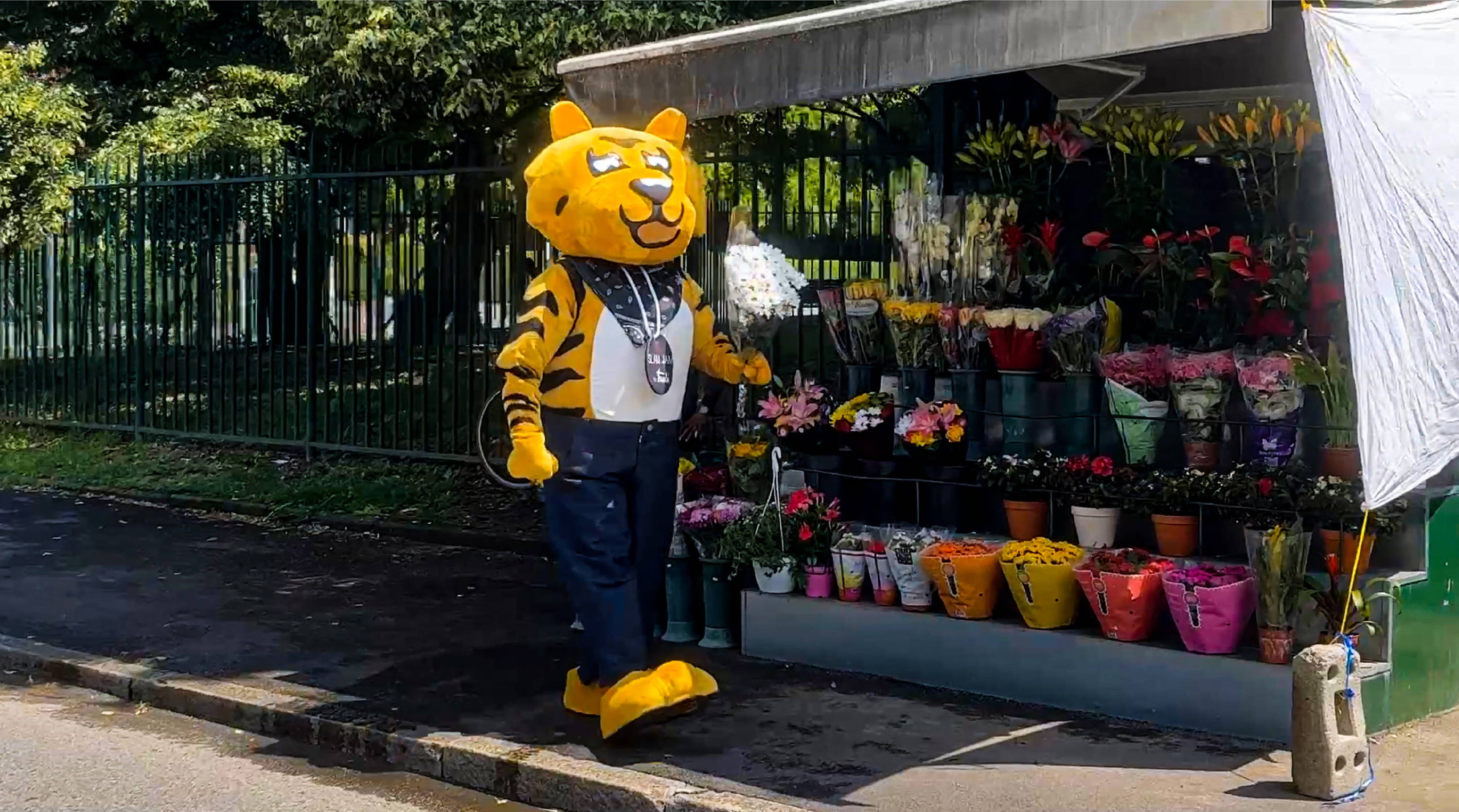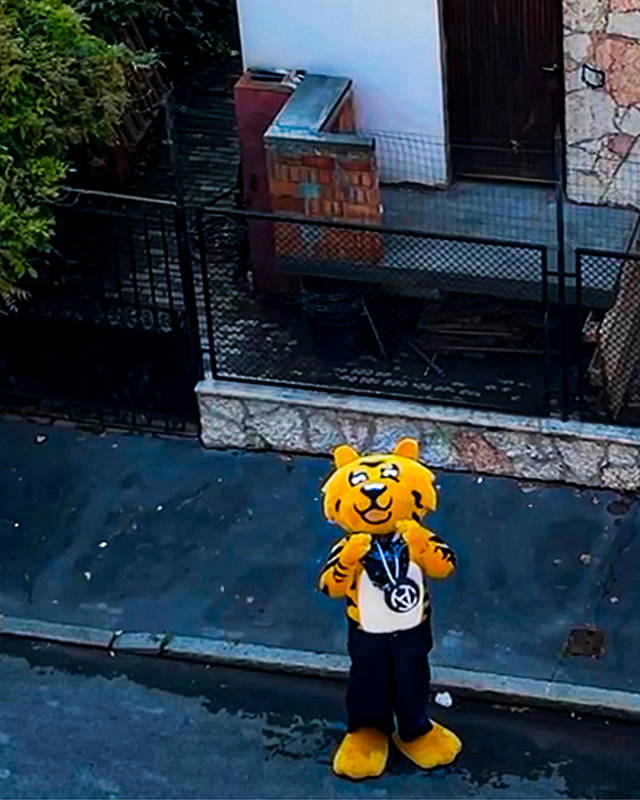 EMBRACE YOUR INNER TIGER. IRONCLAD SLAM JAM MEETS THE FLUFFIEST BRAND TRUDI, PLUSH TOYS' MAKERS SINCE THE 50S
Italian lifestyle agitator Slam Jam teams up with the iconic toy brand Trudi, bringing to life a three-dimensional and fluffy version of their mascotte.
Their inner tiger has first been teased on the occasion of the third collaboration with Vans last year. Big cats and small ones channel the core values of the street culture powerhouse: independent yet ritualistic, fierce yet reserved.
Fergus Purcell is the artist behind its inception, which has been presented on the occasion of the launch of the Slam Jam x Vans SK8-HI in September 2022.
He is best known for his strong connection to street culture and fashion overall, interpreting the spirit of the times through working on staples such as Palace's Penrose triangle and some of Marc by Marc Jacobs. He also co-founded Aries together with Sofia Prantera. The London-based brand has been part of the Slam Jam family since the beginning in 2010.
Slam Jam's claim "Chaos is Order" will be all over the custom packages, together with the new classic upside-down "A" logo embossed on the puppet and their fit-dark jeans, clearly.
Merging different audiences whilst staying true to a radical attitude in all things life, age advised 0-99 (89 if you are into numerology as much as Slam Jam). Like-minded people across all ages and genders, aficionados say.
The Slam Jam Trudi Inner Tiger will be available at Slam Jam doors, its .com, and select retailers worldwide as of June's MFW. Expect a crazy soft in-store display, for the first time ever.
The Slam Jam mascotte will be previewed in Milan with an event during Milan Fashion week on Saturday, June 17th at Slam Jam flagship store in Milan.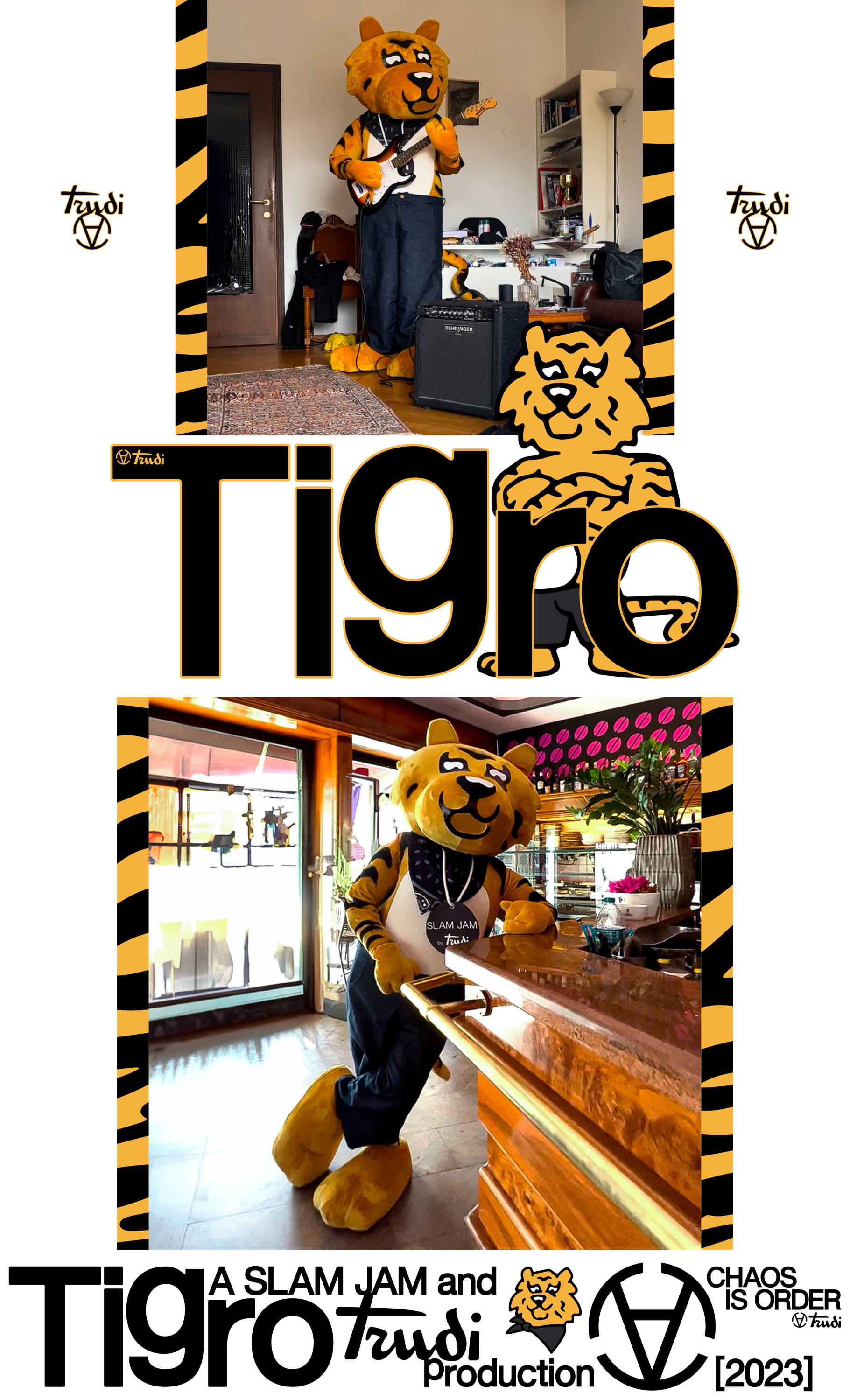 Product preview only for Shogun App.
Slam Jam Trudi Mascotte Multicolor
Slam Jam
This block will be excluded from: