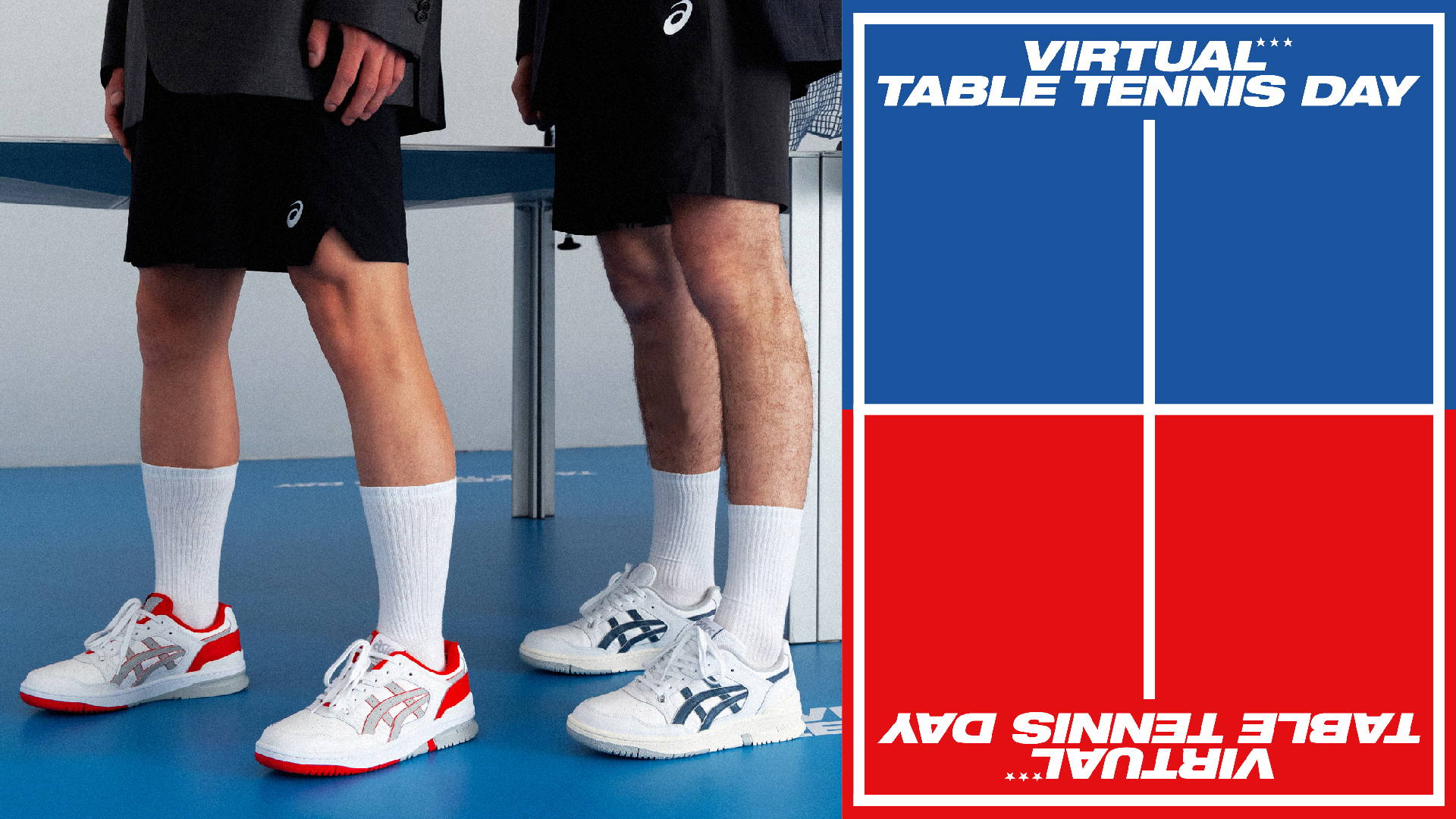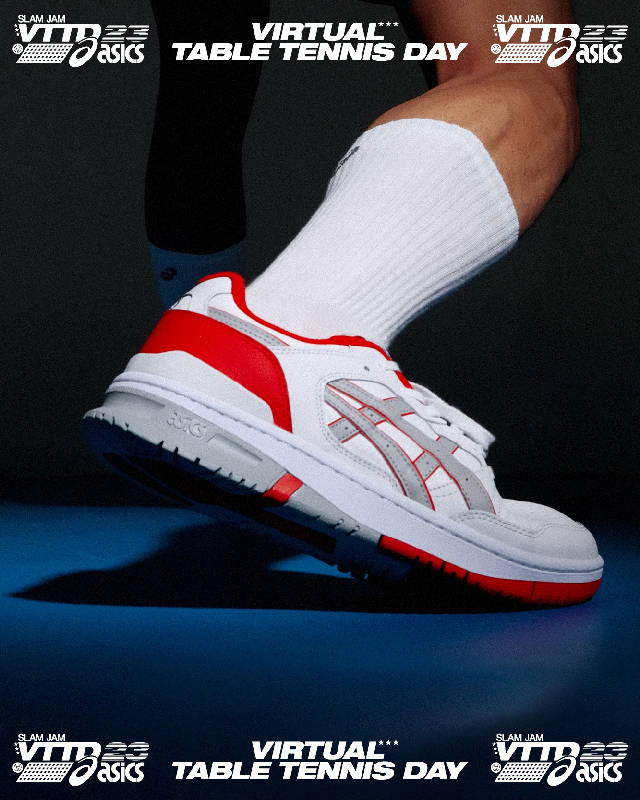 CELEBRATING THE WORLD TABLE
TENNIS DAY WITH ASICS
In the modern evolutionary environment, the concept of the workplace becomes an active way to promote the values of sport: cohesion, sociability, and fun. In celebration of the World Table Tennis Day, Slam Jam and Asics have reimagined traditional office desks as table tennis tables, where all competition is put aside to highlight the Japanese brand's mantra using the EX89 sneaker: "Sound Mind, Sound Body".

Grab your paddle and get in the game.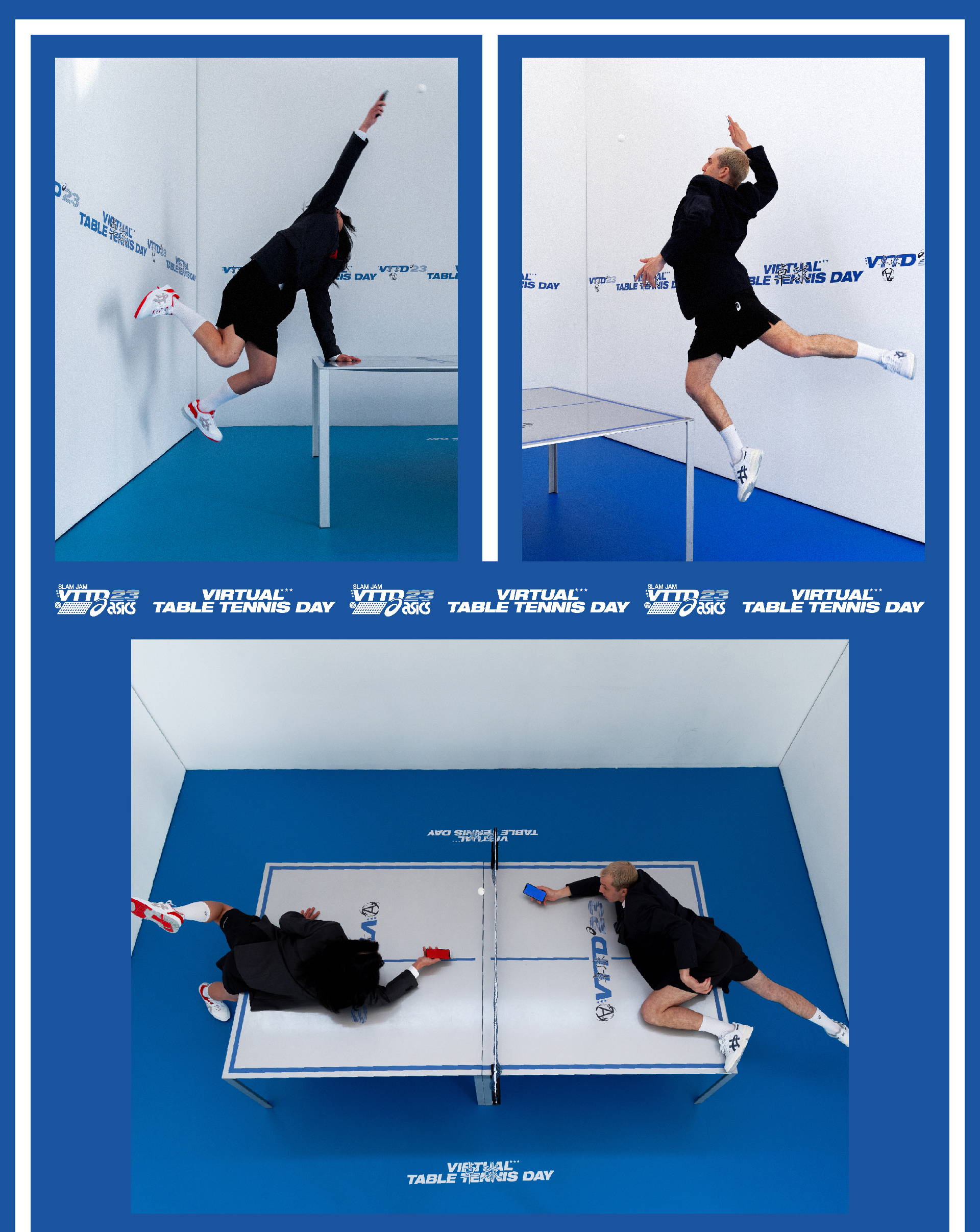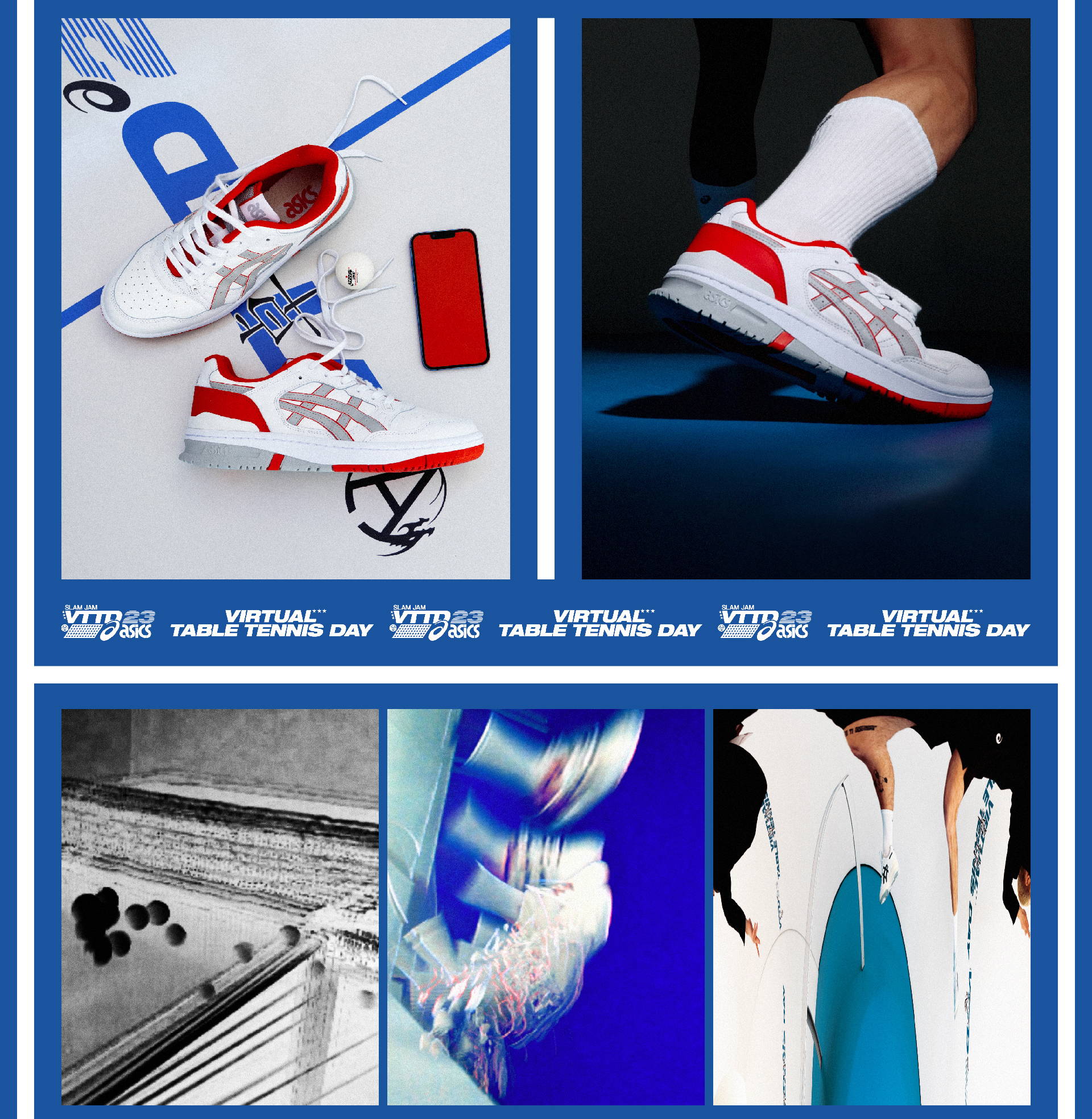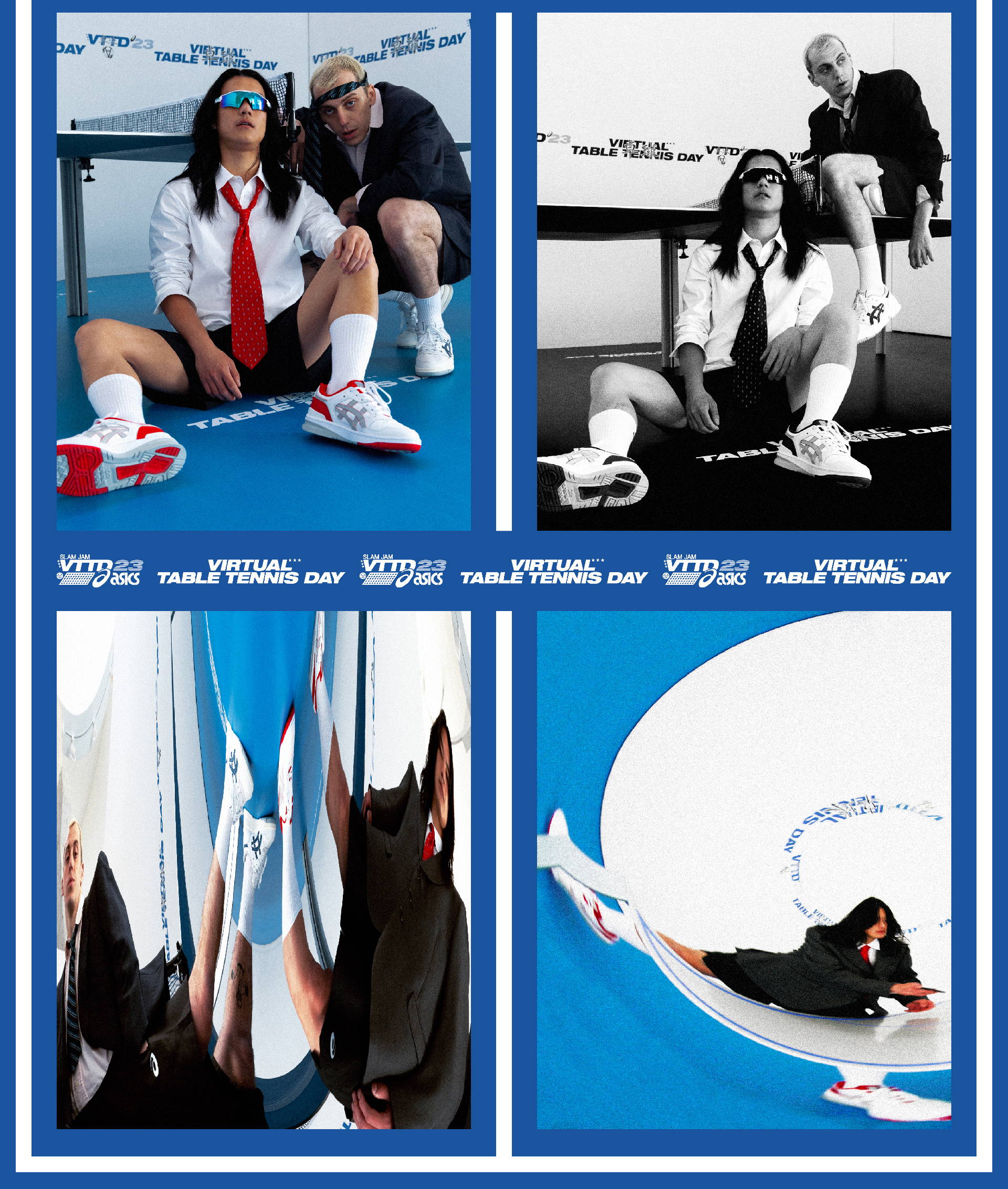 Product preview only for Shogun App.
EX89 Sneakers White / Classic Red
Asics
EX89 Sneakers White / Midnight
Asics
EX89 Sneakers White / Habanero
Asics
EX89 Sneakers White / Grand Shark
Asics
This block will be excluded from: