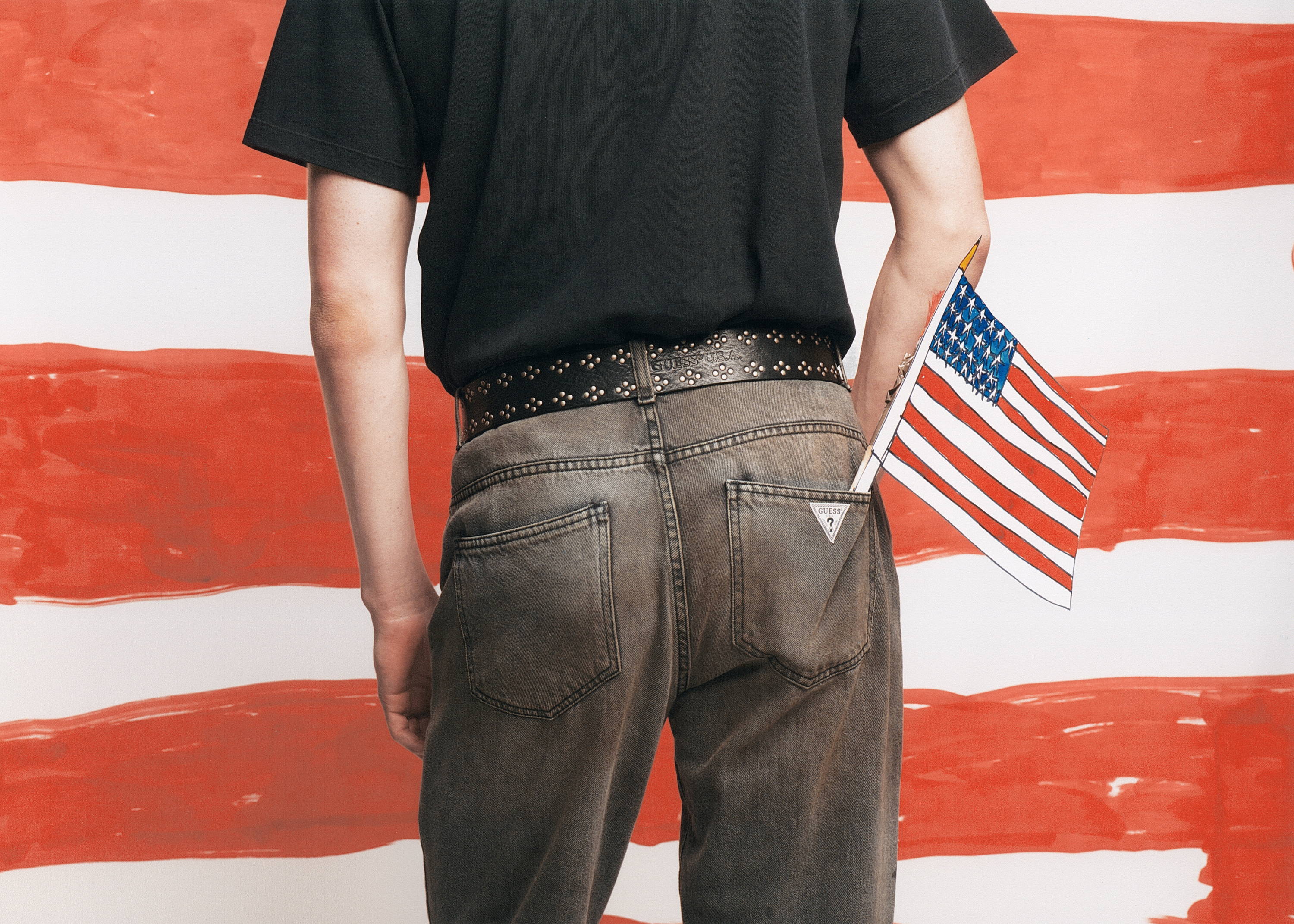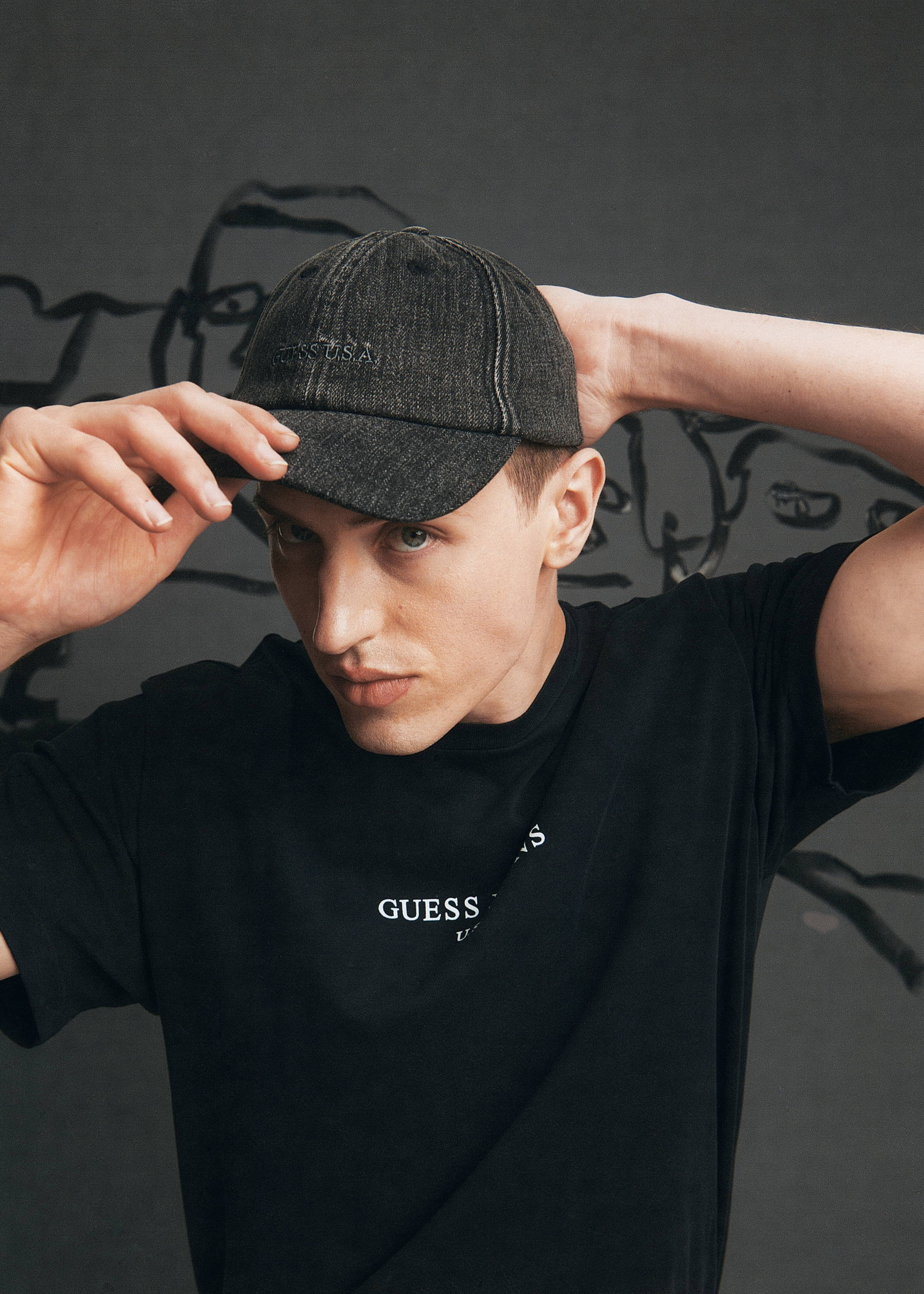 Guess USA goes back to the drawing board: between archive pieces and new musts
Americana-core through the latest collection and props on set.
Slam Jam presents the SS23 collection by Guess USA, through our own interpretation and the lenses of Jackson Bowley. The UK based photographer is the founder of the beauty publication Circus Magazine and has been recently nominated on DAZED 100, which spots the next generation of talents shaping our culture.
Nicolai Marciano is the designer behind the collection and is the one who started the process of scouring the archive to actualize its core in the last decade.
The SS23 collection is a continuation of the evolving image of the brand, with Eli Russell Linnetz spearheading all photography, advertising and installations (note the latest ones at 3537 in Paris and our Spazio Maiocchi in Milan ).
Eli Russell Linnetz is a multifaceted creative exploring all media, and the designer behind Slam Jam-favorite ERL.
Slam Jam first introduced the two back in 2021 and the synergic collaboration has since brought to the table a brand new approach to the legacy of Guess and its heritage, with the evolution of the USA line.
Nicolai Marciano states: "We have re-established an attitude and image that celebrates GUESS's iconography."
Such iconography has its roots in the American Dream. The Marciano brothers founded the brand back in 1981, moving to LA from the South of France and debuting on the market with a pair of jeans: the Marylin Jean. Offering jeans with a wide range of cuts and a je-ne-sais-quoi only French could give, it was then time to shape advertisements for such products. Paul Marciano was the one behind the creation of the "Guess Girl". Contemporary icons who channeled the provocative attitude the brand delivered, such as Claudia Schiffer, Drew Barrymore, Eva Herzigova, Laetitia Casta, Naomi Campbell, Anna Nicole Smith, Paris Hilton..to cite a few. The denim brand legacy was born.
The striking black and white portraits catapulted the viewers inside the Guess fantasy, which has since then breached into global contemporary culture.
Guess USA now taps into different eras from the vast archive in its Headquarters in downtown Los Angeles and with various stonewashed garments, sun fading abrasions and intricate details we are sketching out the new storyline for the Americana.
Browse our photos and shop the collection at slamjam.com and selected retailers worldwide.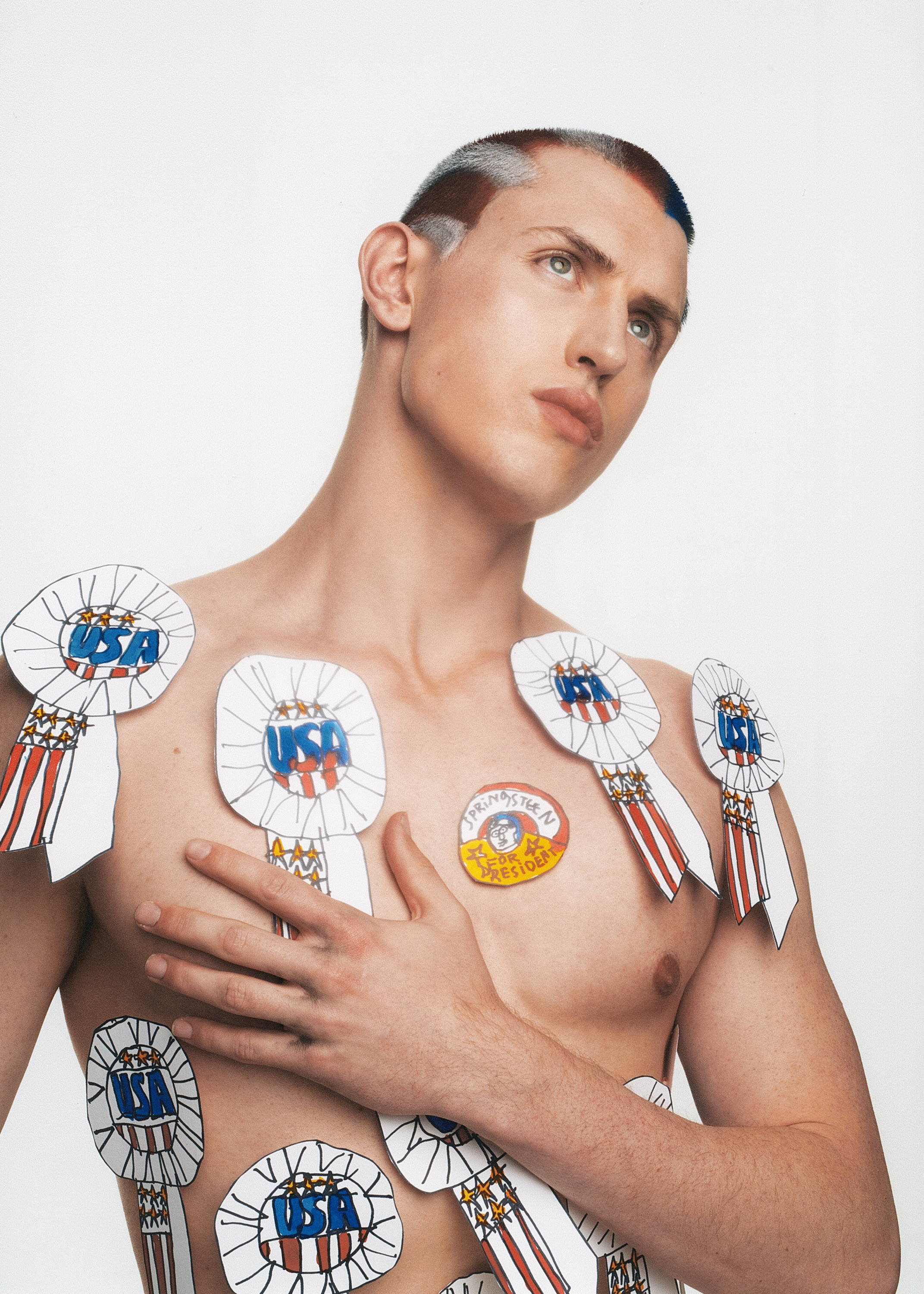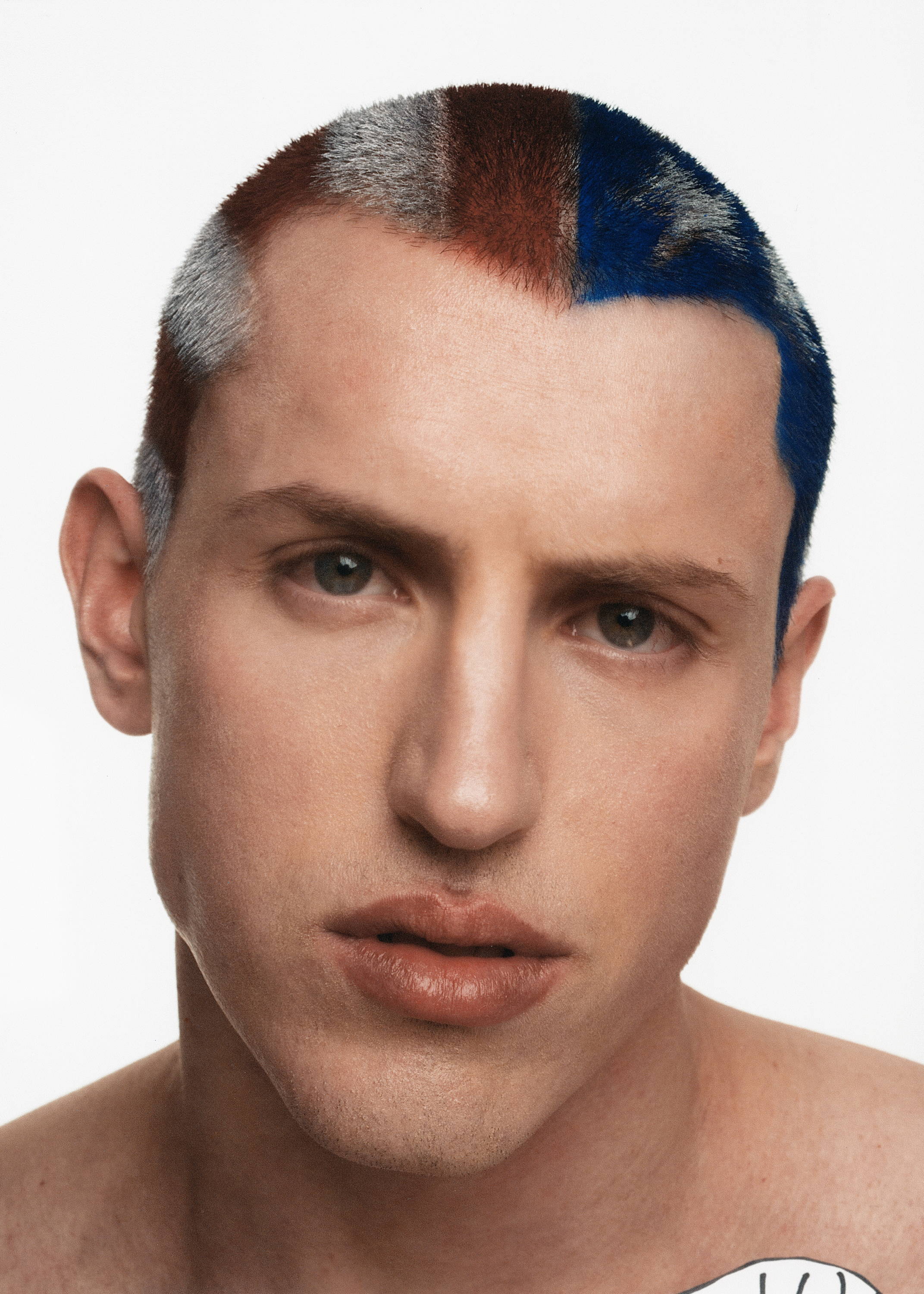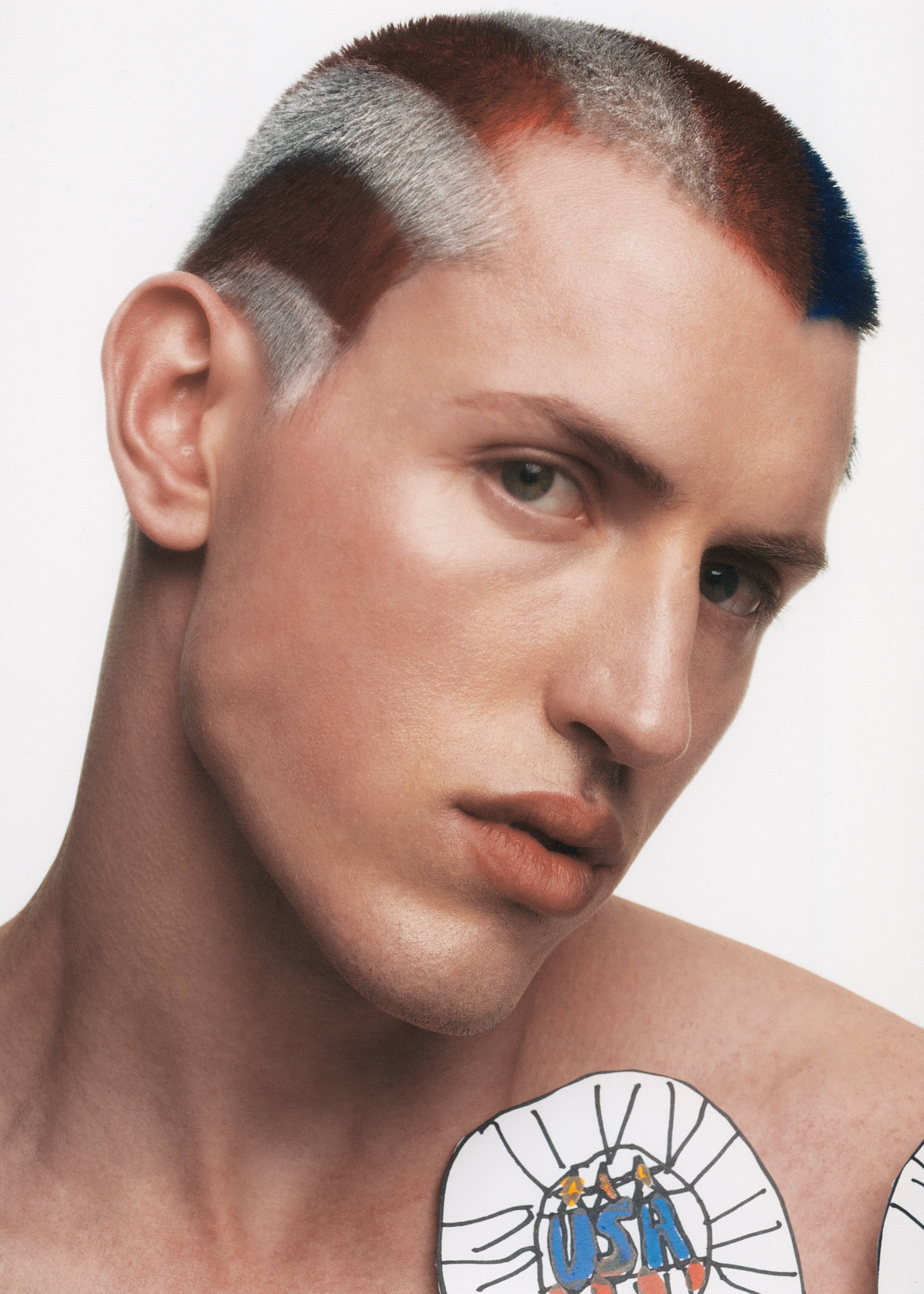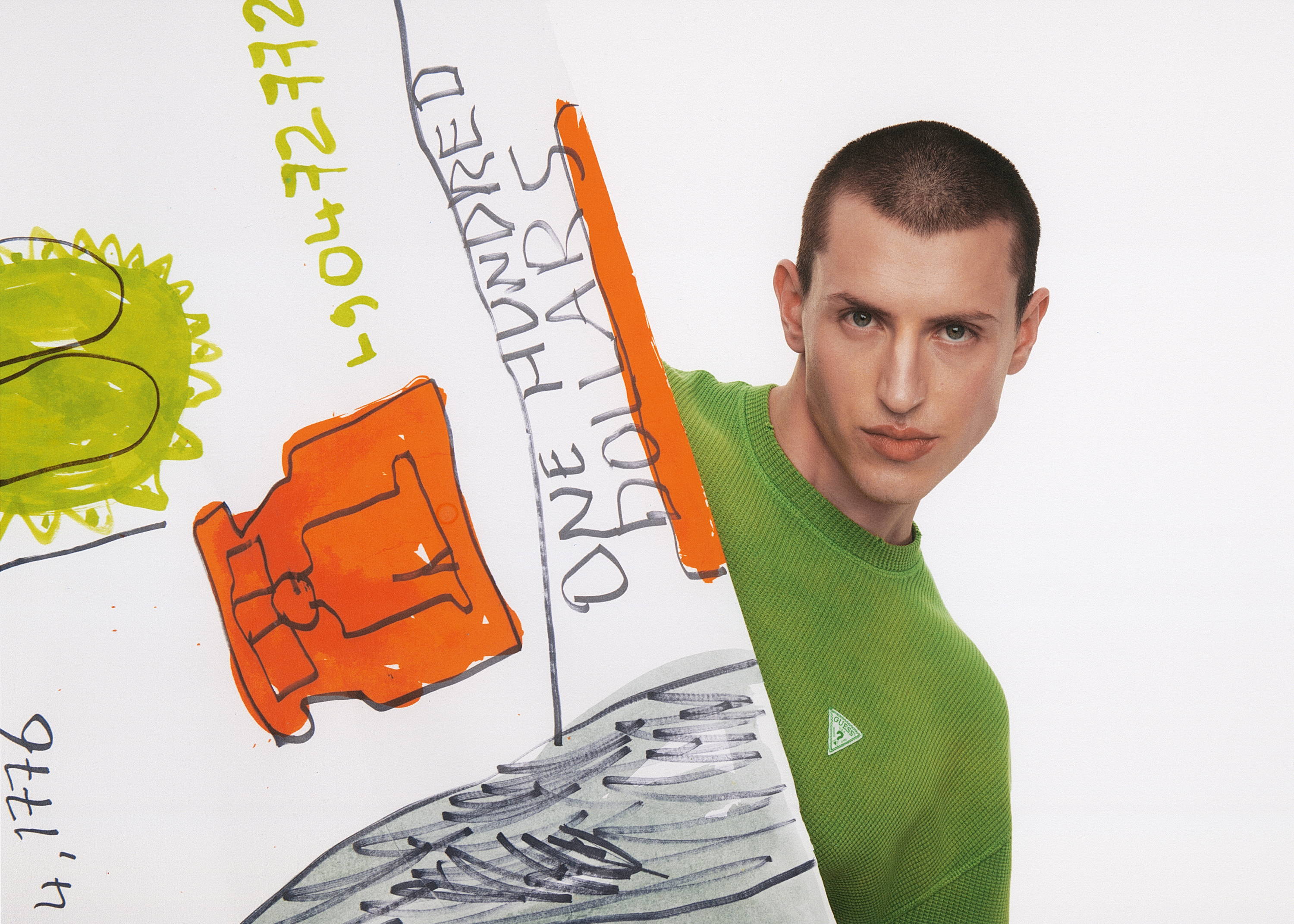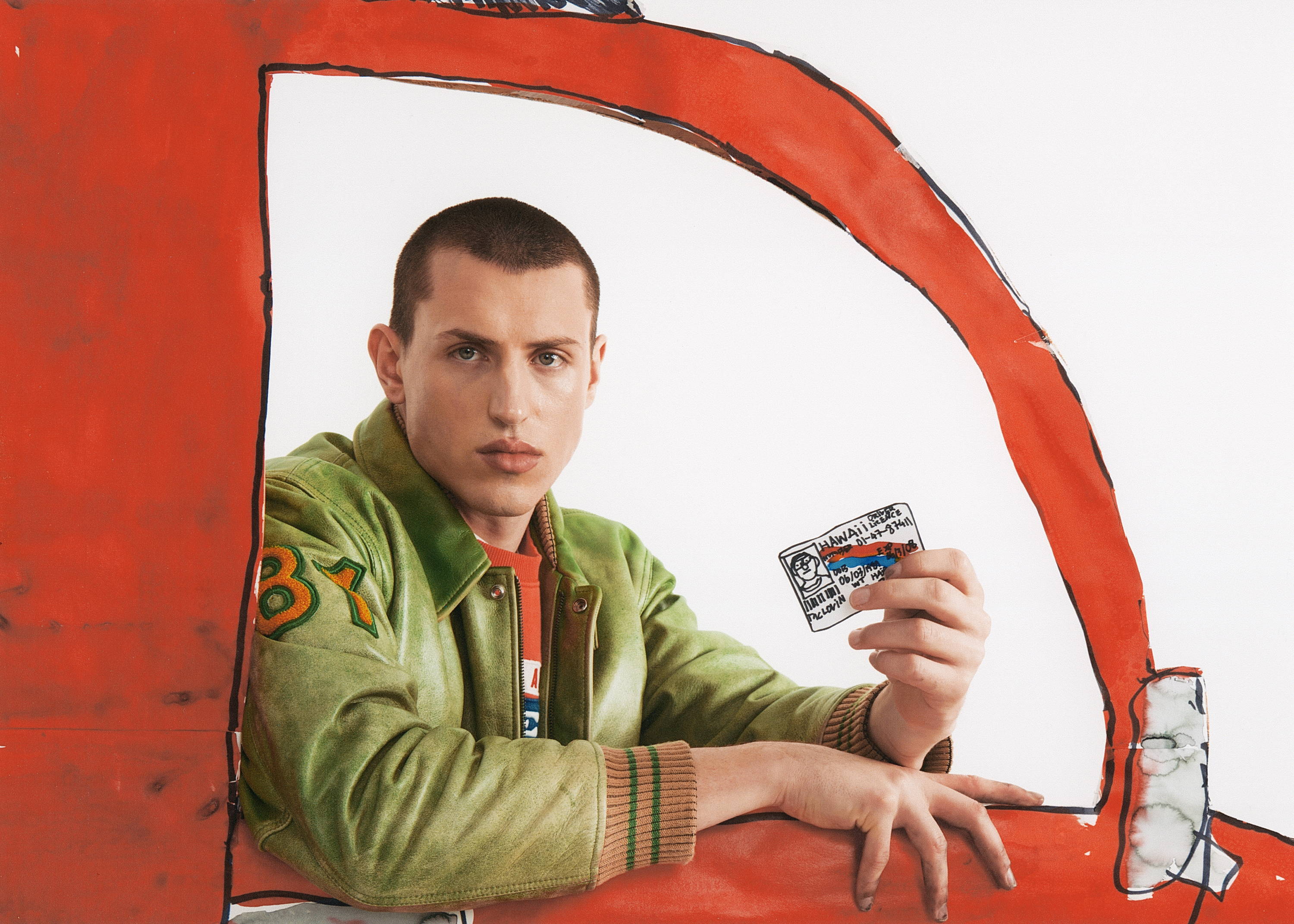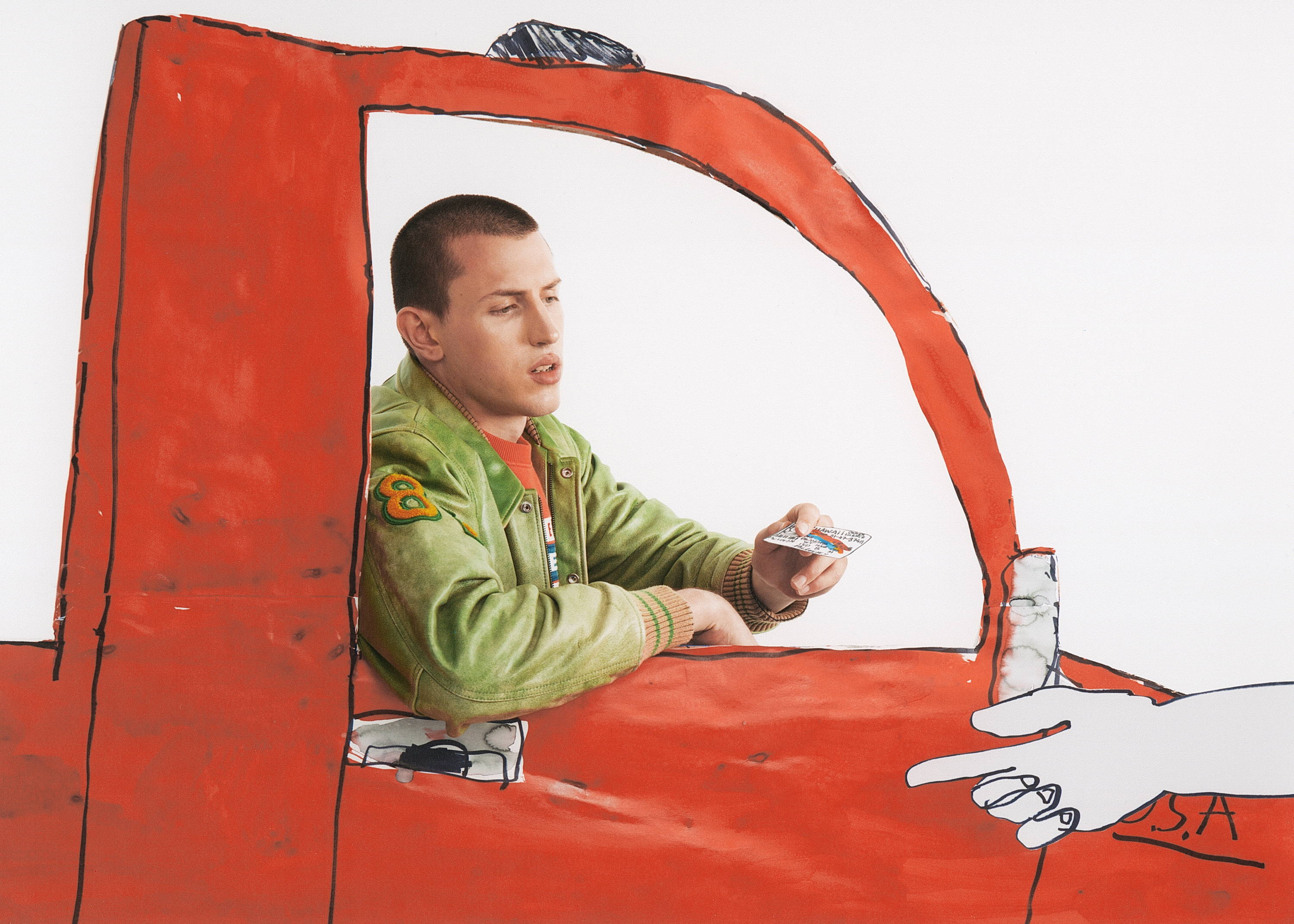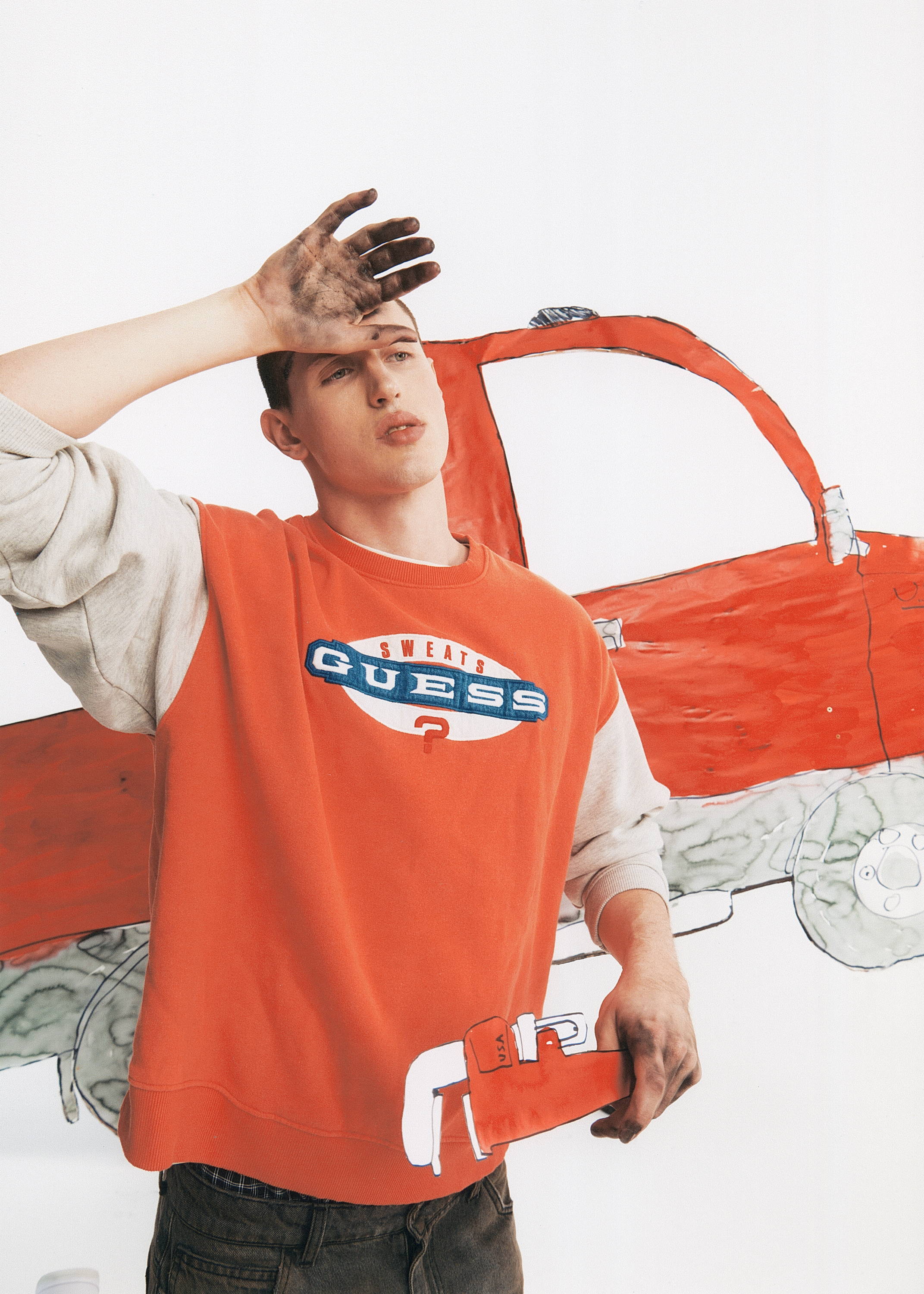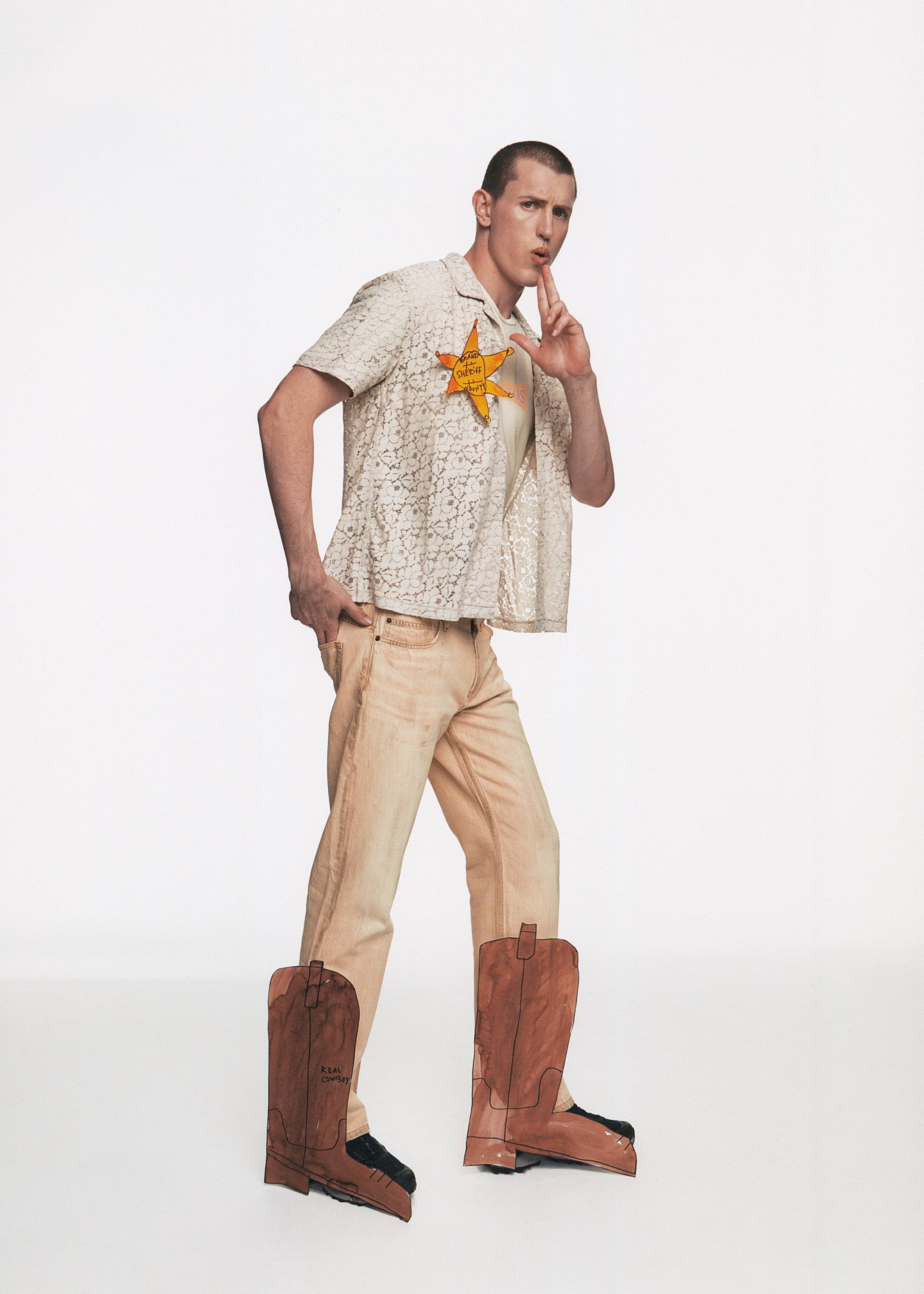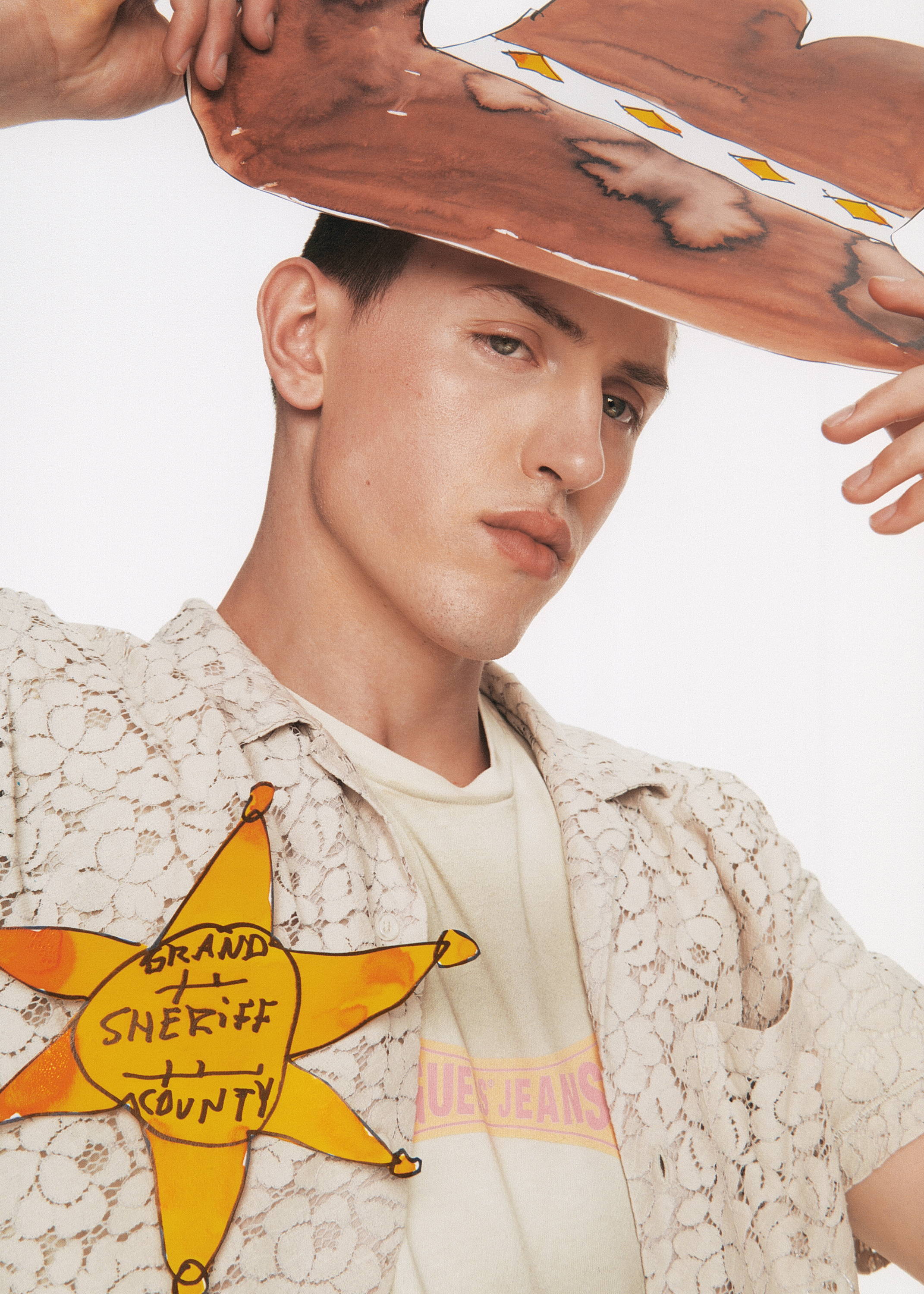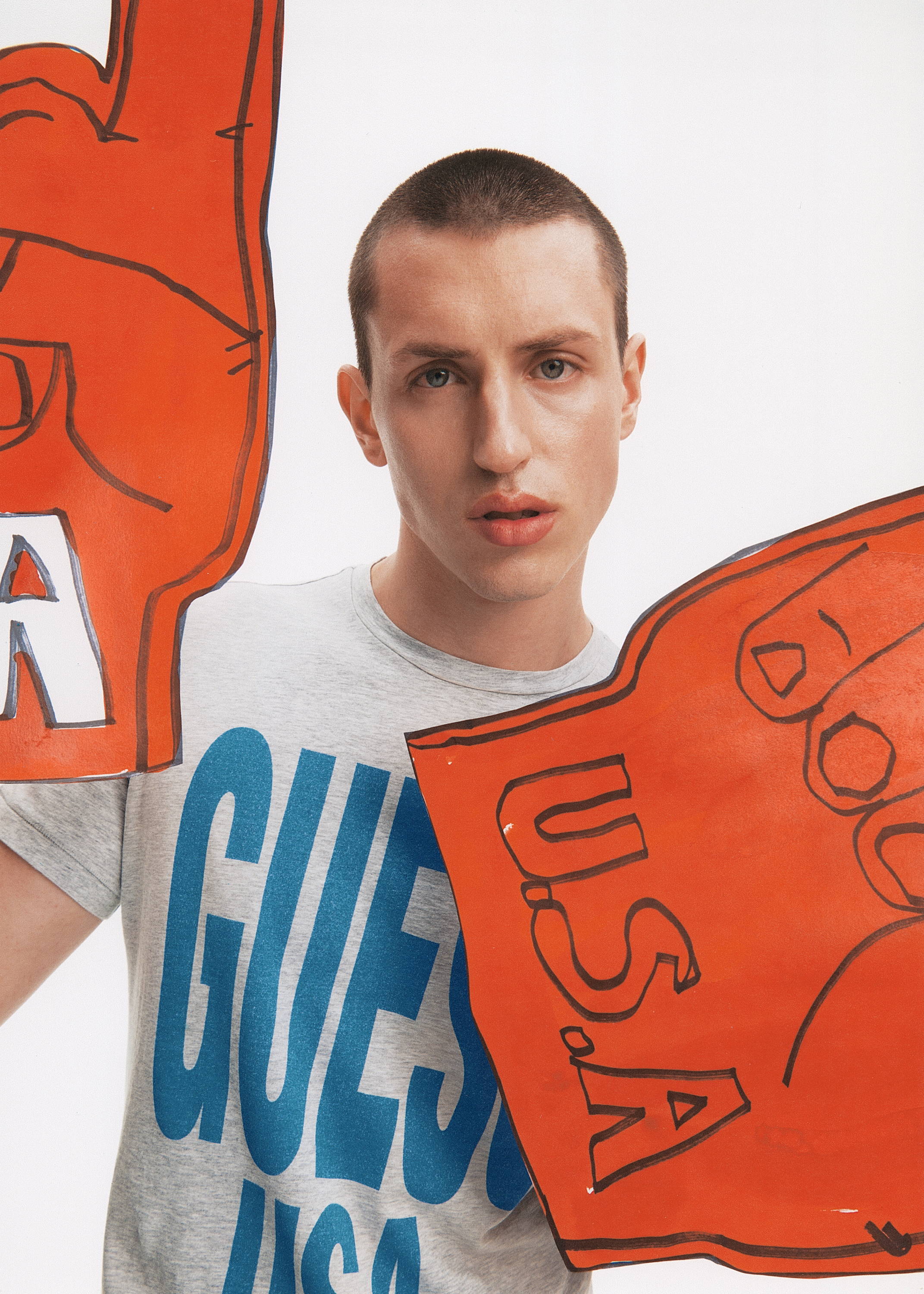 Product preview only for Shogun App.
Distressed Leather Letterman Jacket Green
Guess USA
Vintage Logo Crewneck Sweatshirt Red
Guess USA
Lace Camp Shirt White
Guess USA
Aged Graphic T-Shirt Grey
Guess USA
This block will be excluded from: