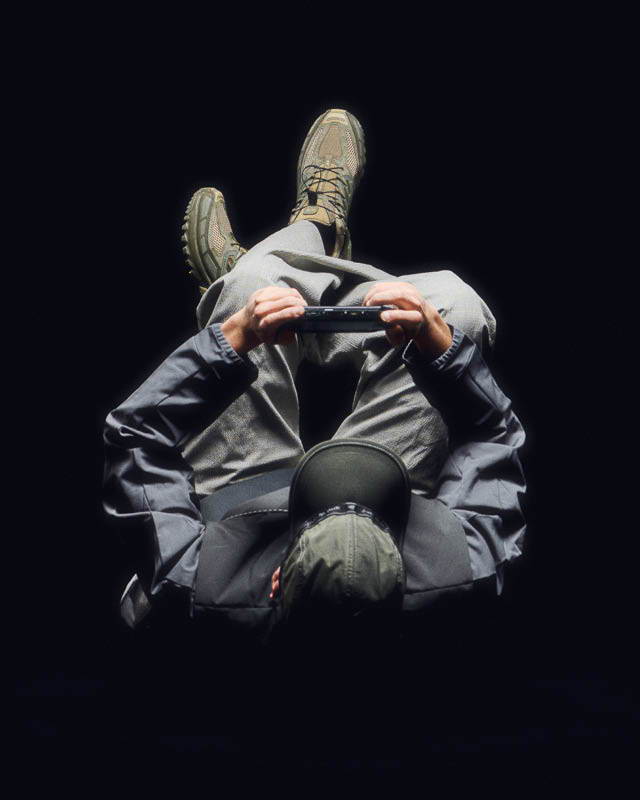 Out of context in fashion. Gamers won't hike but will definitely wear Salomon.
Slam Jam shines a light on the iconic Salomon ACS Pro through the lenses of photographer Alex Cascallana.
The brand was founded in the heart of French Alps in 1947 by Georges Salomon and has swiftly become a lifestyle brand too, with communities of early adopters taking its shoes out of context and in fashion repetitively over the last decades.
Said context has expanded through the years: first there was skiing and the innovations the brand brought in made Salomon the world leader in the field rather quickly, collaborating with Olympic athletes or providing full equipment to legends such as Edgar Grospiron. The brand then took to snowboards, hiking boots, inline skating and shoes too by applying its knowledge to the various industries it faced and developing innovative frames to transmit energy from the foot to the ground.
Alex Cascallana is a photographer from Madrid in Spain. His work features a sharp use of light, unraveling stories and visual harmonies through the characters presented in his works. The protagonist of this one takes its name from the Agile Chassis System, an inner system that through a solid grip and plump cushioning guarantees a unique performance. Side note: Salomon ACS Pro's design was first introduced around 2005, when the brand started working on trail running gear. Its comeback from the archive allows for an improved overall performance today, and we love that.
Slam Jam and Salomon collaborated for the first time ever in 2022, for the launch of their Salomon XT-4. The model was called "Strata" and it featured the classic upside-down "A" logo. It was inspired by the colors of lava and volcanic rocks that distinguish parts of the Italian territory such as Sicily and Etna, the location chosen for the campaign.
Everything started on a trip we made to Annecy, in France. We were to brainstorm ideas for our collaboration with the Salomon team and while stranded on the beautiful lake nearby, we chatted about cultural references in visual narrative. Werner Herzog was one of these, the German director often depicted the tension between Nature as a pantheistic Unity and a violent Other in his movies. He referred to deeper strata of truth in cinema, and a thing such as a poetic, ecstatic truth. It is mysterious and elusive and can be reached only through fabrication, imagination and stylization.
He famously released "Into The Inferno" in 2016, filmed alongside Cambridge volcanologist Clive Oppenheimer through South Pacific, Iceland, North Korea, and Indonesia. Their movie presented the science of volcanoes, the cultural lore surrounding them, and even the psychological impact it has on the closest populations. There's Strata to it.
His fascination came in strong in 2022 too, when Herzog released a documentary on Katia and Maurice Krafft. The two volcanologists and filmmakers came from the Alsace region in France and were instantly killed by an eruption on Mt. Unzen in Kyushu, Japan. They both spent their entire life recording eruptions and they left us with over 200 hours of footage. The day before dying, Maurice Krafft said in an interview "I am never afraid, because I've seen so many eruptions in 25 years that, even if I die tomorrow, I don't care."
These shoes are for contemporary explorers. "While times have changed, our spirit hasn't" is one of Salomon's mottos.
Gamers are the focus of our visual analysis and are essentially the furthest out of the natural landscape that normally welcomes such gear.
Tracing parallels between The Gamer's imaginary quests and the rather practical ones the shoe is designed for, shapes draw sharp resemblances between each other and invite us to trace our own path to partake in.
Don't mind the context, mind the journey.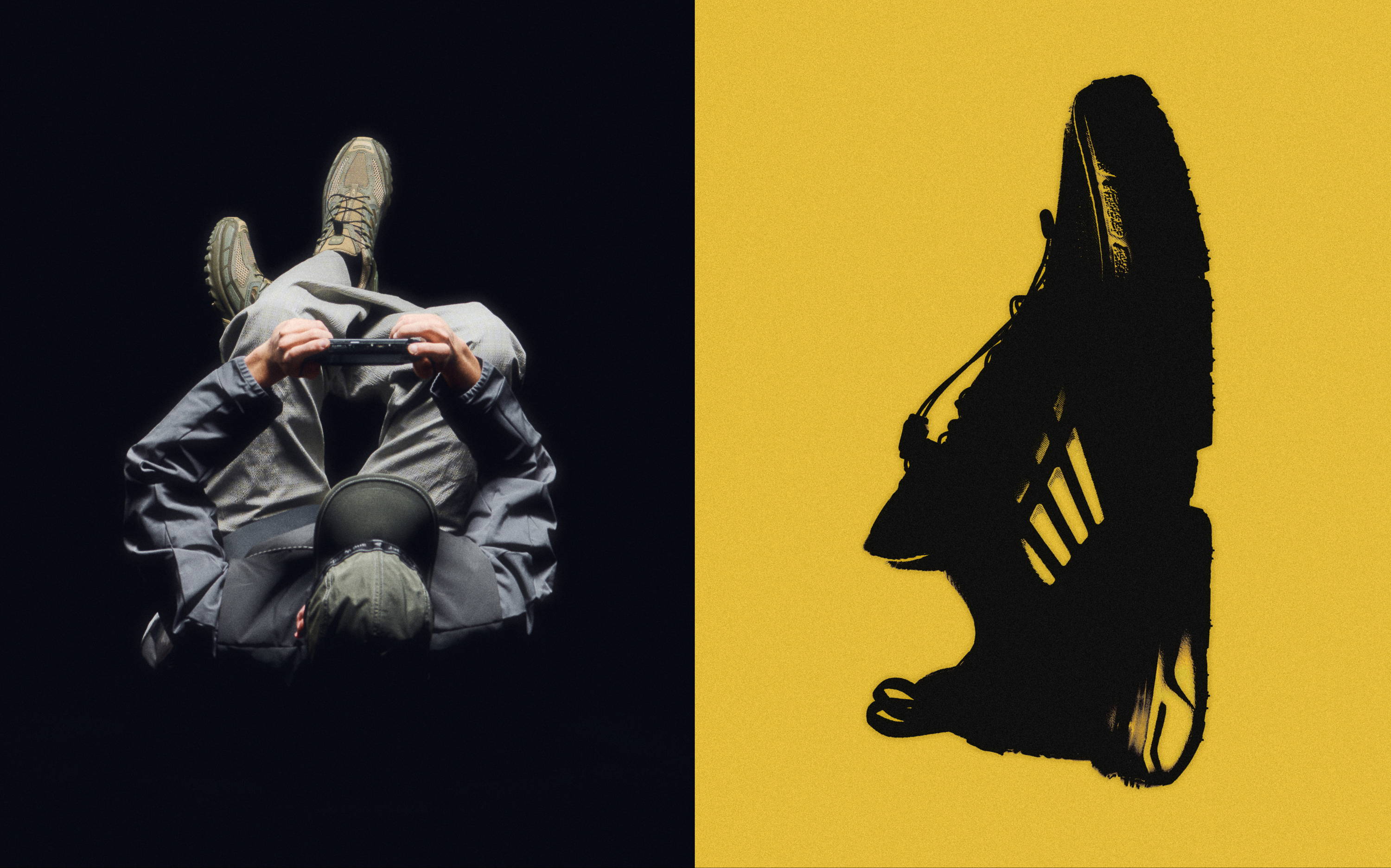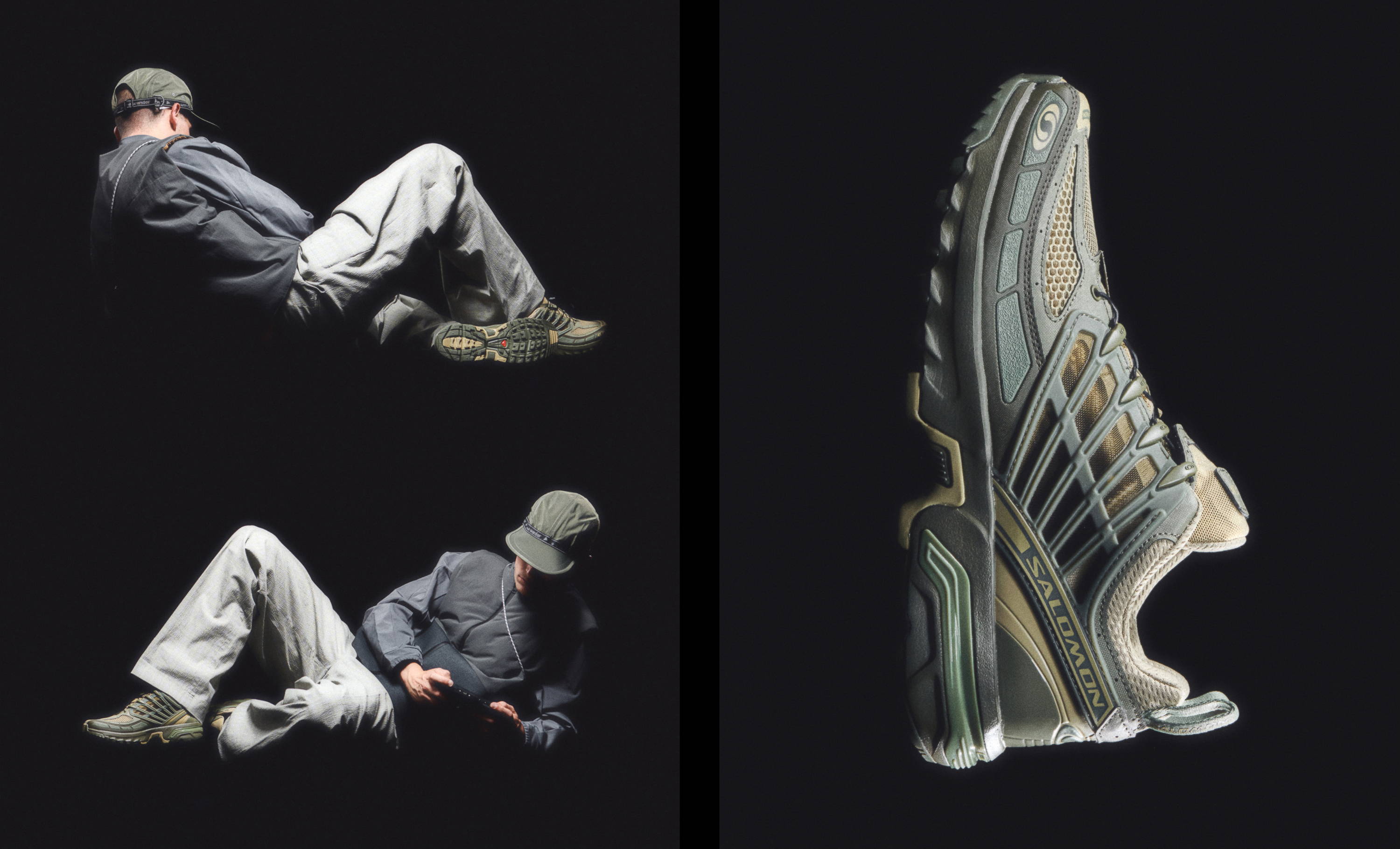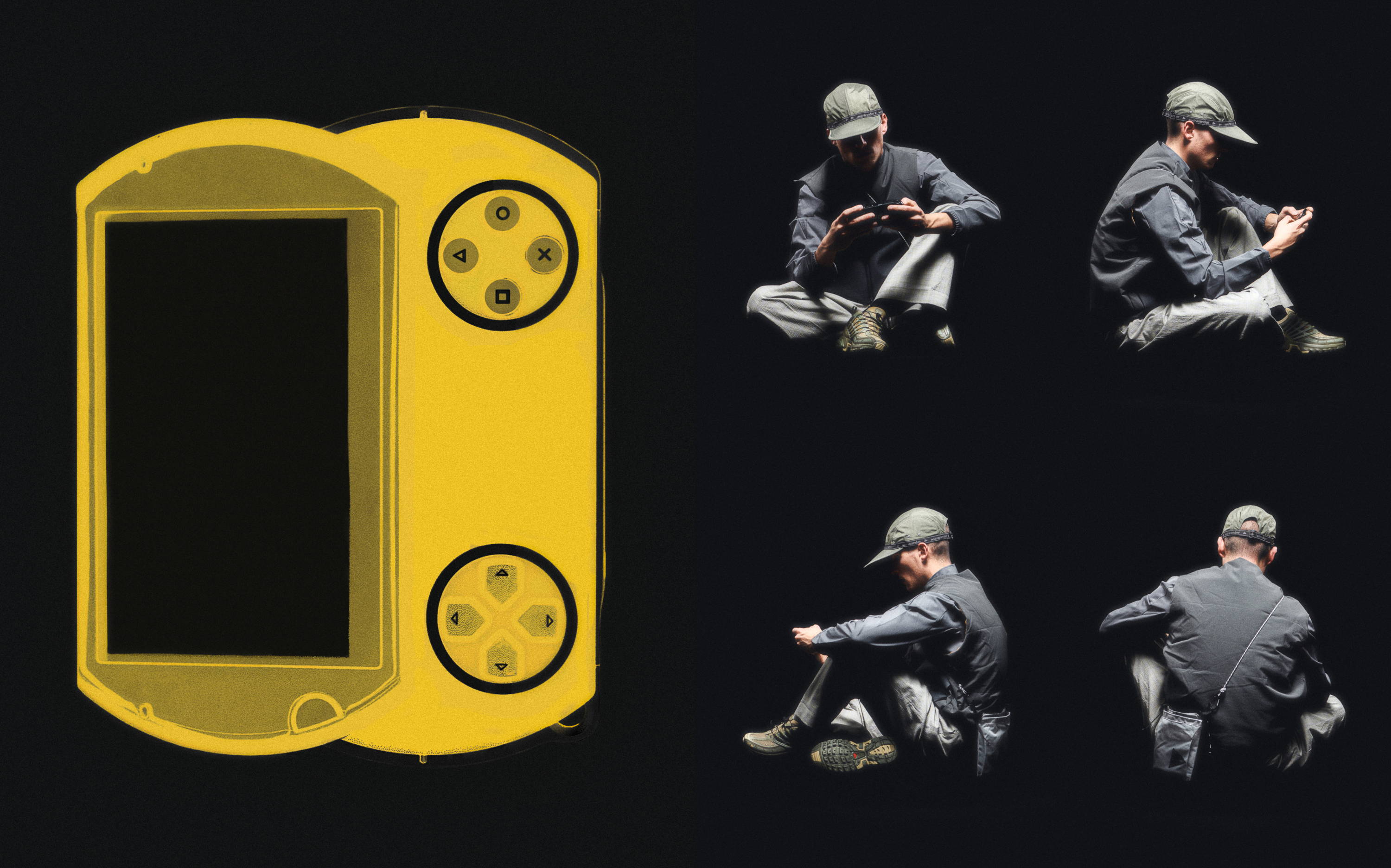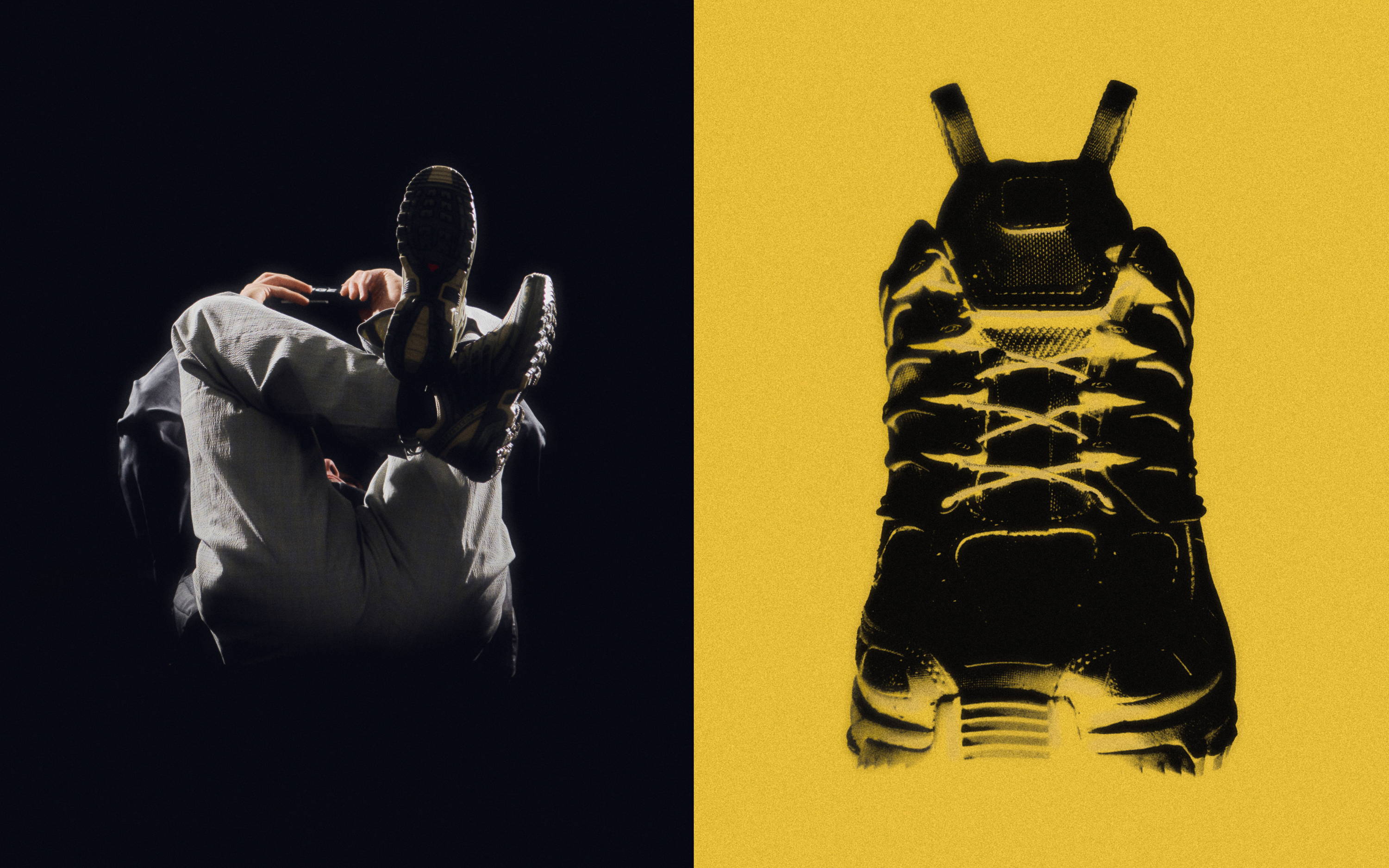 Product preview only for Shogun App.
ACS Pro Sneakers Gray Green
Salomon
This block will be excluded from: