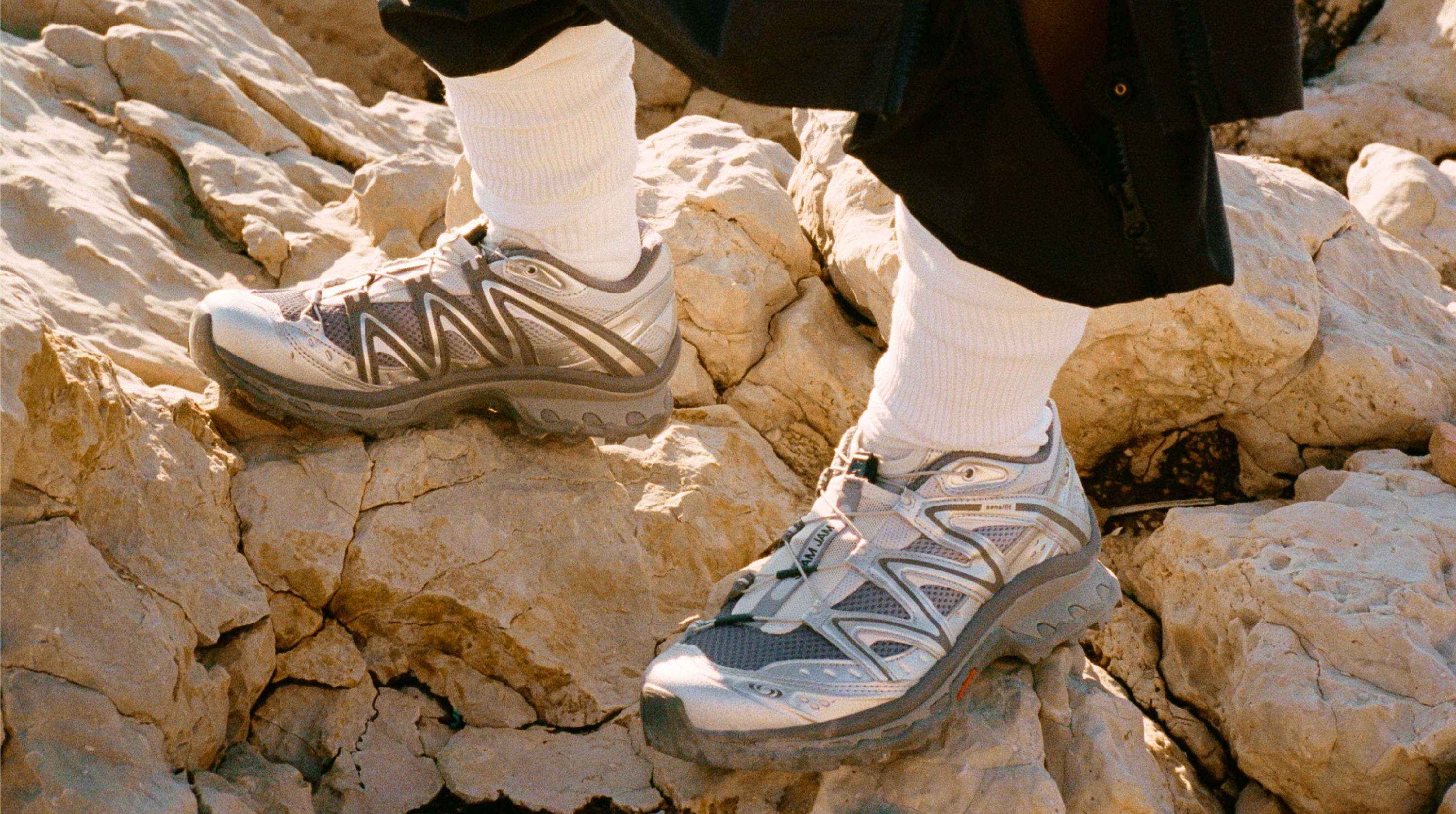 The Italian powerhouse and the trail legacy institution together again to explore the desert intimacy.
XT-QUEST 1 FOR SLAM JAM draws inspiration from the rough mix of sharp yet dusty colors of the Painted Desert. The second collaboration between Italian powerhouse Slam Jam and Salomon seeks to shed light on current climate concerns and the importance of dialogue between mankind and Mother Nature.
The product merges together the spiritual yet the purest attitude under the same language, celebrating the rugged beauty of desert landscapes and how fast and brutal natural and climate changes happen. Galvanized by the "El Desierto Pintado" and its rough mix of sharp yet dusty colors from the natural surroundings, the collaboration celebrates all lifeforms spirit of adaptation and sheds light on the importance of the dialogue with the landscape. From the magnetic stratification of the volcano represented on the bi-color sensifit, to the spiritual journey represented by deserts on the color gradient.
On the occasion of the early release, Slam Jam and Salomon, shaped an immersive multilayer retail experience at the Beijing lifestyle hotspot SKP spotlighting the Sara Sadik campaign. The multidisciplinary Slam Jam Salomon XT-Quest outcome conceives distinctive works that blur the line between video art and characters who face challenges physical transformation through stories. Accordingly with the rooted values Slam Jam and Salomon will takeover the iconic Shanghai-based electronic music club Heim Club with 6h party and international dj guests.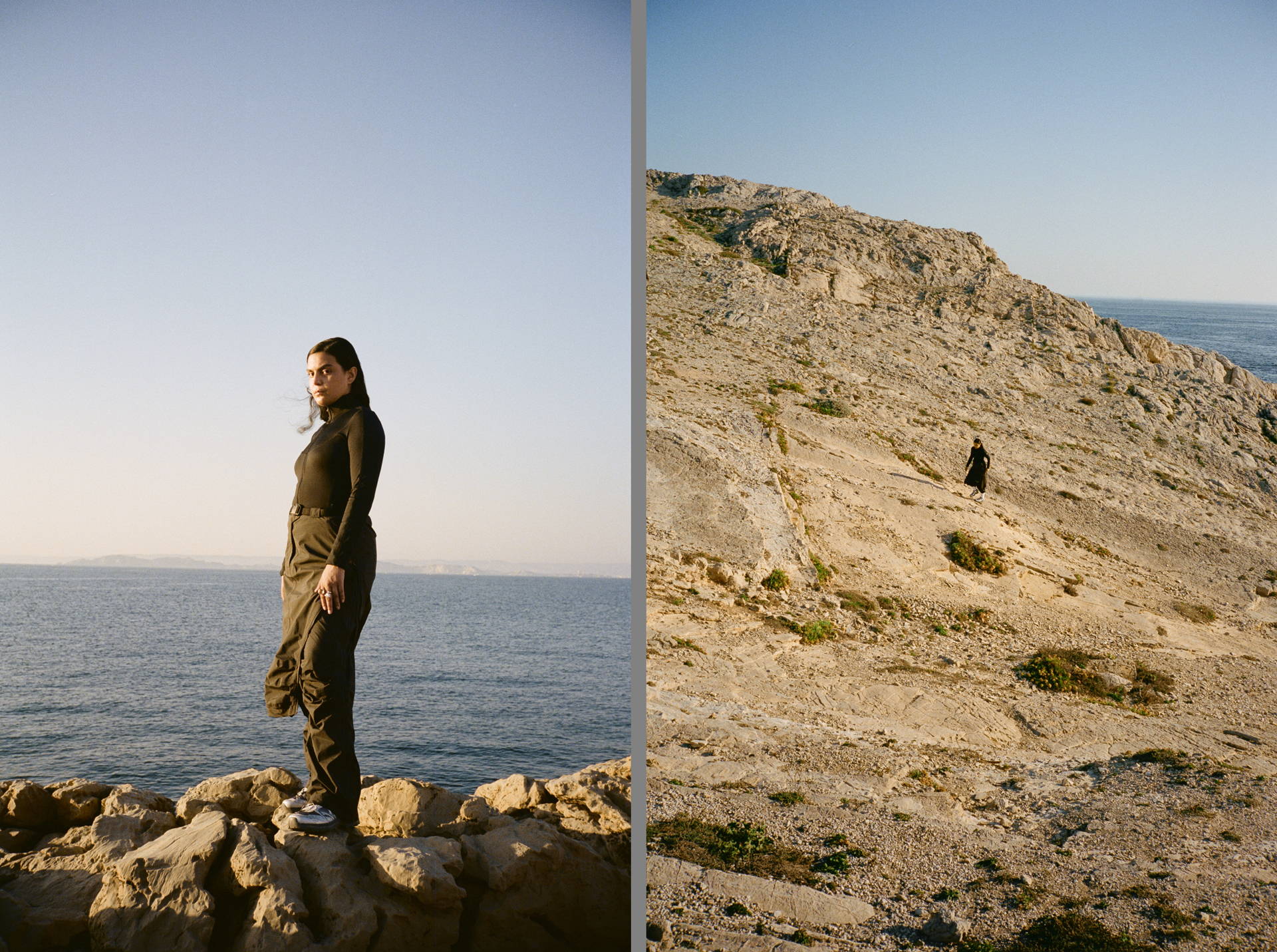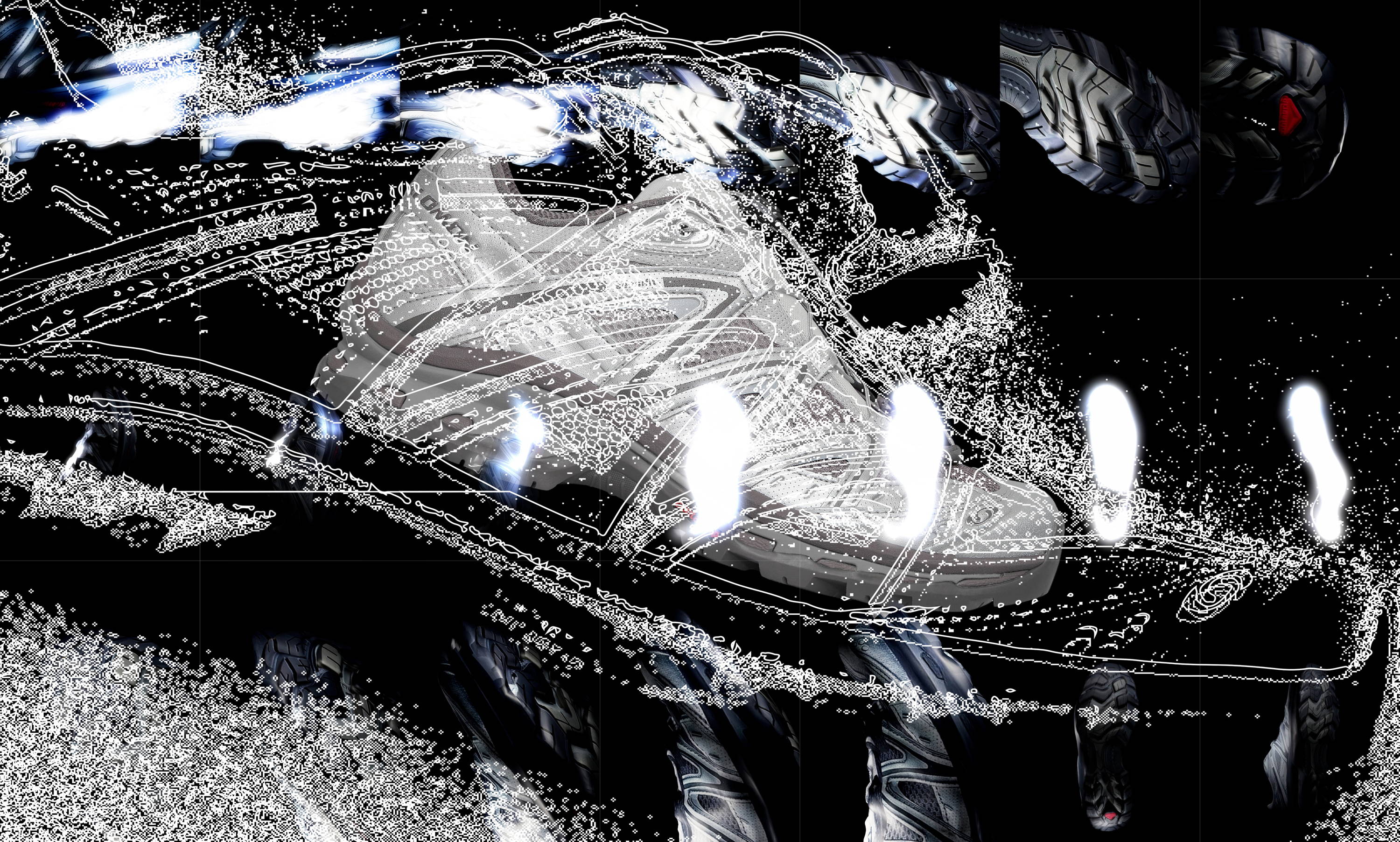 Product preview only for Shogun App.
Slam Jam XT-QUEST Sneakers Plum Kitten / Lunar Rock / Vintage Khaki
Salomon
This block will be excluded from: